Daily visitor caps demanded for ancient grotto temples
Share - WeChat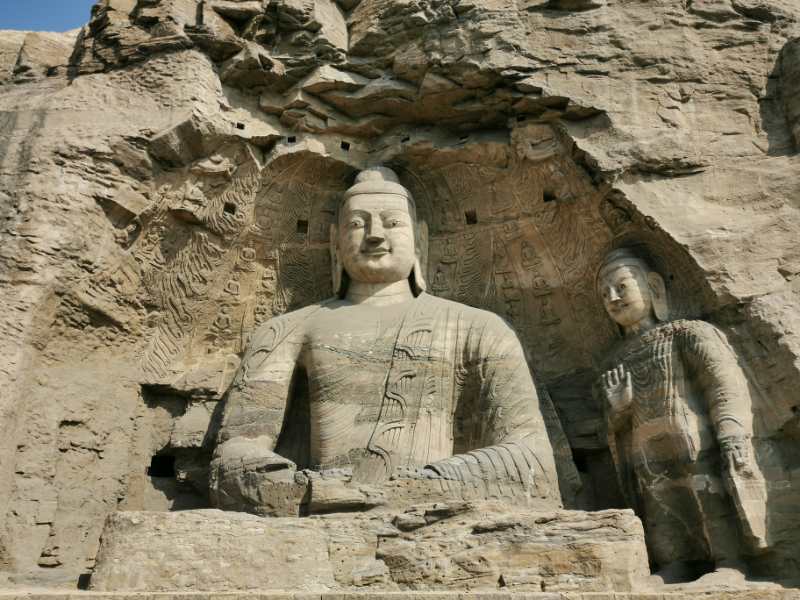 The National Cultural Heritage Administration and Ministry of Culture and Tourism jointly released an announcement on Wednesday demanding administrations of all ancient grotto temple sites across the country to set caps of daily visits by the end of this year to ensure safety of the cultural heritages and tourists.
Grotto temples, which were carved on mountains or rocks for religious purposes, were introduced into China through India and Central Asia in the third century, and became a pillar in Chinese Buddhist art throughout ancient Chinese history.
Mogao Caves in Dunhuang, Gansu province, Longmen Grottoes in Luoyang, Henan province, Yungang Grottoes in Datong, Shanxi province, and a series of Buddhist grottoes along the ancient Silk Road, have been inscribed on the list of UNESCO World Heritage sites.
The new announcement points out that the booming number of tourists during peak seasons and holidays has made some of the grotto sites become "overwhelmed".
Over 265,000 people poured into Longmen Grottoes during the eight-day National Day holiday in October, even a 2.3 percent increase compared with last year in spite of the influence of COVID-19.
As the announcement requires, all administrations of the country's grotto temples have to map their own capping plans based on closer supervision and balanced distribution of visits in different hours. It also calls for the administrations of grotto sites to avoid "excessive entertainment and business development" surrounding the cultural heritage.
Caps of daily visits have been set in some Chinese grottoes.
For example, Mogao Caves adopted the policy in 2014. All visitors to the site have to be organized in guided tours, and up to 18,000 people are allowed in the site, and 12,000 of them can only visit four designated caves with spacious room.
In Yungang, 7,500 visitors are allowed in every morning and afternoon, respectively. And there's a daily cap for Kizil Grottoes in Xinjiang Uygur autonomous region, the earliest surviving grotto temple.
Most Popular