Online course shows the charm of shadow puppetry
Share - WeChat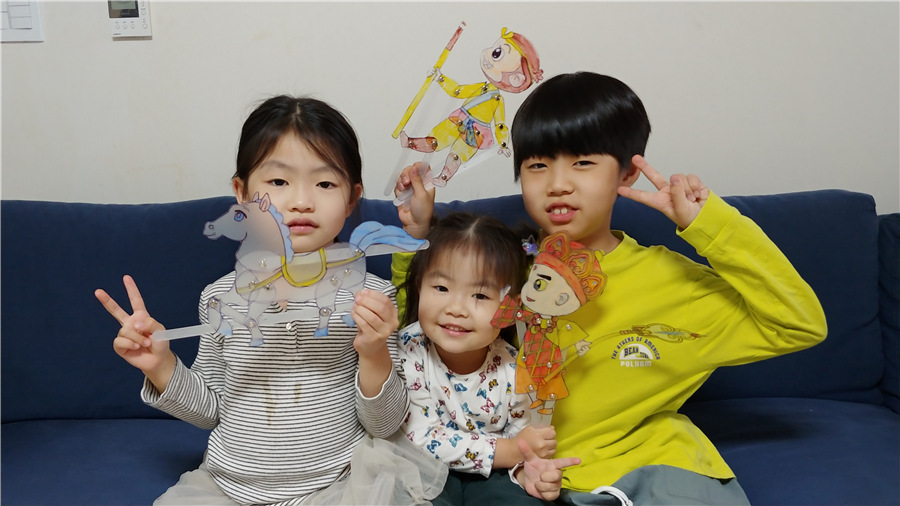 In October, a short-term shadow puppetry training course co-organized by the China Cultural Center in Seoul and Hebei Vocational College of the Arts began.
Due to the COVID-19 pandemic, this course is the first short-term training course to be held online, a move warmly welcomed by more than 90 families and over160 students.
After the event, parents expressed the hope that children would have more opportunities to get in touch with Chinese culture in the future.
As one of the ancient traditional Chinese folk arts, shadow puppetry is a performance art with puppets made of animal skins or cardboard that tell stories with their silhouettes.
In 2011, Chinese shadow puppetry was included in the Representative List of the Intangible Cultural Heritage of Humanity.