Age of restoration
Share - WeChat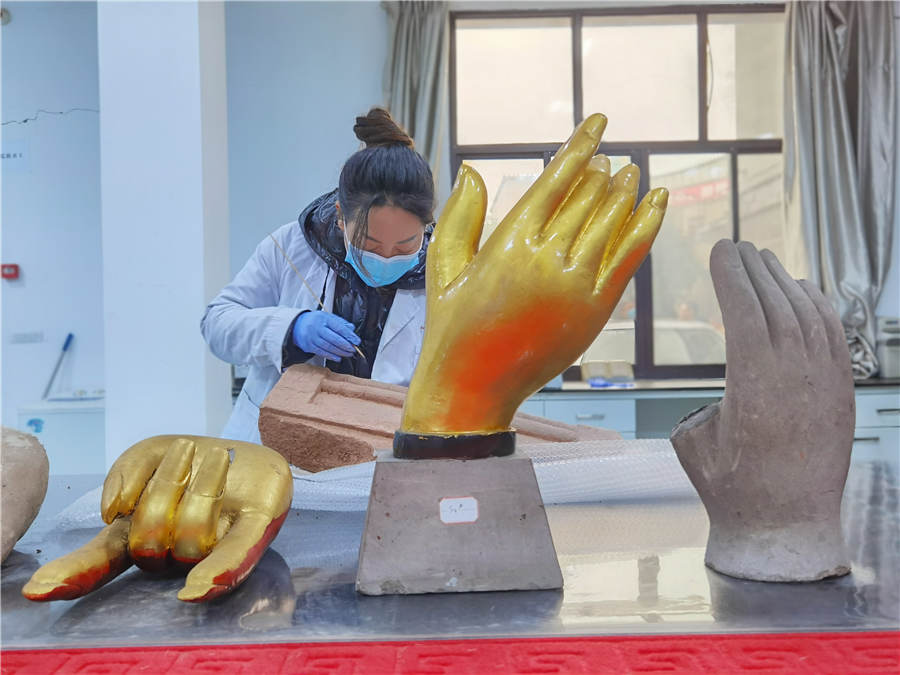 The grotto temples, which were carved into rocks or mountains for religious pilgrimage, originated in India. They were introduced into China along the Silk Road in the third century.
While this Buddhist art form faded away elsewhere, it continued to thrive in Dazu, absorbing local artistic styles.
So, according to the timeline, Dazu Rock Carvings was the last of the major grotto temples, Li says.
"Dazu carvings not only represent state-of-the-art craftsmanship of the time and talent from ancient history, but also show how Buddhist art adopted a localized style,"Li says.
Compared with other grotto temples in China where sculptures and frescoes follow themes that are also derived from Buddhist scriptures, Dazu is more "down-to-earth".
For example, other than the grand, exquisite Buddhas, many rock carvings of Baodingshan are like picture books, encouraging people to be filial to their parents, behave well and not be greedy.
"For local people, these rock carvings represent a nostalgic link to their home," Li says.
"That's why generations of people-fathers and sons, husbands and wives-have guarded it."