Age of restoration
Share - WeChat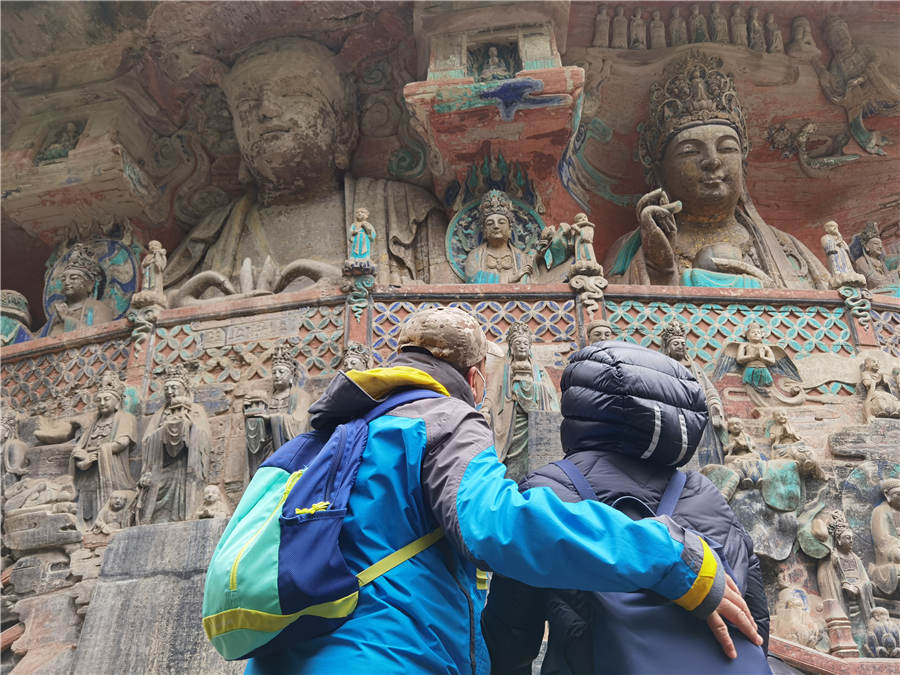 Another task was carried out after the restoration was finished-close monitoring of the microclimate around the relic became the new focus, Chen adds.
Better management of tourists will be realized by analyzing temperature, moisture and other environmental influences of human activities, thus ensuring the wellbeing of the 800-year-old "goddess".
A similar challenge has been thrown up by Yuanjue Cave, also in Baodingshan. Conservators worry that the cave's aging ceiling may collapse.
The pity is that they can only use hydraulic iron frames to support it, although they know it is not pleasing to the eye.
"Our solution is better than making a hasty plan before any tailored technology is developed through interdisciplinary studies," says the academy director Li.
"Reliable plans can only be created in deeper academic research. Some methods that we had initially thought inadequate may turn out to be the best solution later."