Age of restoration
Share - WeChat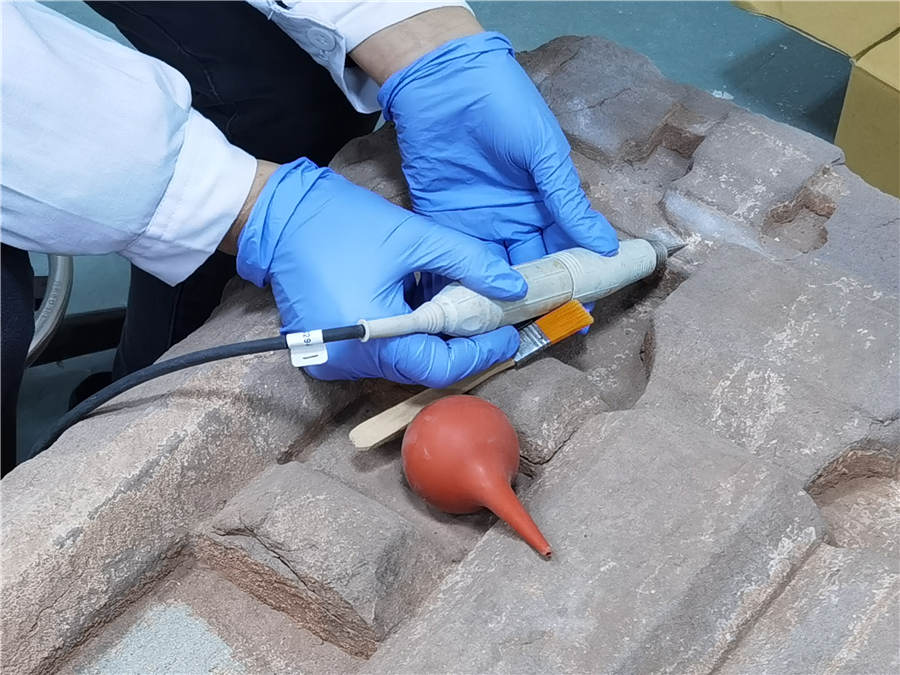 For Yan Xuefeng, the academy's leading engineer on the restoration, the seeping water in the rock that damaged its stability is his nemesis.
"We used to spare no effort to try and keep all water from seeping into the rock carvings, but we later found that if we don't allow any water in, the rock carvings will face another danger," he says, pointing out that dehydration is just as damaging.
"Water flows in the cracks of rocks like blood flows in our veins, and it's part of nature. As long as no water is seen to flow on the surface of the rock carvings after restoration, it will be all right," he adds.
According to Chen, restoration opens a window to the past.
The restorers have a duty to represent the original as closely as possible and should always work on the side of caution. In these cases their work allows updates to be made later, she adds.
"In our work, we often find vestiges of previous restorations, some stretching back hundreds of years," she says and smiles.
"We admire our predecessors' wisdom and devotion, and it's amazing to have a dialogue with those masters across the expanse of time."