Age of restoration
Share - WeChat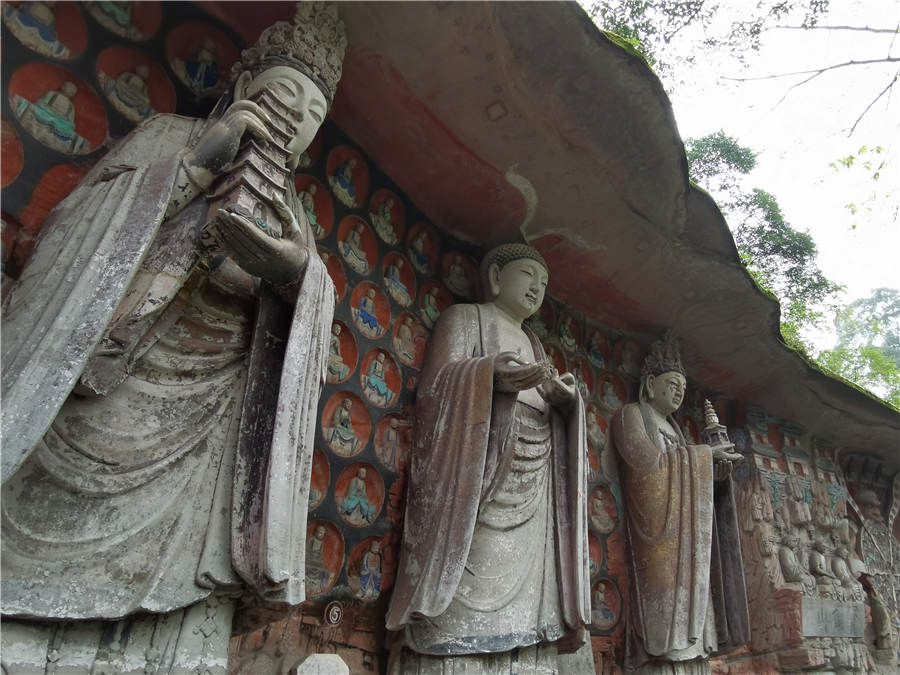 For a goddess' well-being
Chen Huili, director of the academy's conservation center, says many aging carvings have suffered the ravages of time and are on, or close to, unstable cliffs.
In the last decade, 246 million yuan has been put into 24 restoration projects in Dazu.
"A big challenge is how to balance the artistic, historical and social values of the artifact," she says.
For example, in 2015, an eight-year restoration of the Thousand-Armed Avalokitesvara (better known as Guanyin in Chinese, or "the goddess of mercy"), also of the Southern Song Dynasty, was completed. At the time it was China's most highlighted stone relic conservation project.
This complex combination of sculptures, rock carvings and colored drawings is considered to be one of the most popular sites for tourists to Baodingshan.
However, until its completion, the project was dogged by online controversy when a brand-new gold leaf facade was given to the goddess, and people questioned whether it detracted from the original intent of the sculpture.