Families suffer amid Tibetan flames of deceit
By Li Huizi, Jiang Weichao and Zhang Chunxiao in Gannan, Gansu | Cnia Daily | Updated: 2013-02-05 08:59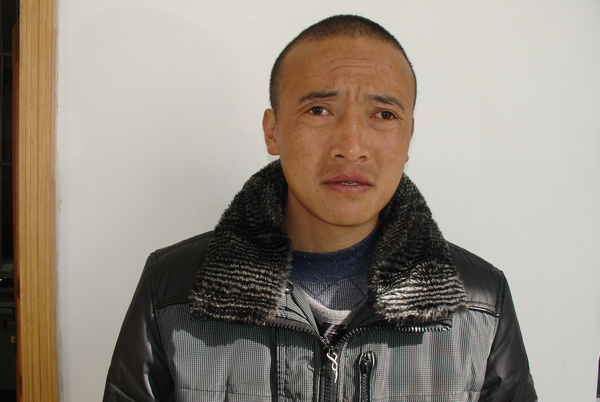 Gonpo Je, a suspect in a self-immolation case on Oct 6, 2012. [PHOTO BY LI XIAOJUN / FOR CHINA DAILY]
Terrorism
Urigtsang, a young Living Buddha from Hezuo Monastery, says self-immolations go against Buddhist doctrine and Chinese law.
Monks should focus their attention on practising Buddhism and cherishing life, and then they will have a good afterlife, he explained, adding that according to Buddhist scriptures, if someone ends his or her life by self-immolating, their soul cannot be reincarnated.
"Self-immolations are individual behavior and have nothing to do with monasteries and the general public," Urigtsang said.
After being instigated by others, some monks have deliberately hindered efforts to save self-immolators, which is also their personal choice, he added.
According to the 1994 UN declaration on Measures to Eliminate International Terrorism, criminal acts intended or calculated to provoke a state of terror in the public, a group of persons or particular communities for political purposes are not justifiable under any circumstances, no matter the considerations of a political, philosophical, ideological, racial, ethnic, religious or any other nature that may be invoked to justify them.
From his hospital bed, Sangdegye said he was too young to tell right from wrong and tended to act on impulse.
"I really regret it," he said, adding that he wants to get artificial limbs in the future so he will be able to walk.
After his failed self-immolation on Dec 2, he was sent to a hospital and was diagnosed as "critically ill", as there were burns across a large part of his body as well as in his respiratory system. After four major surgeries, his organ functions gradually returned to normal.
"At first, I thought I was a hero, but now, I am an idiot," he wrote in his notebook, next to a picture of a sunflower.
Doctors and nurses accompany him around the clock, and when the nurses change his dressings, he always thanks them, said Deng Jinju, China's top burns care expert who supervises Sangdegye's medical treatment. Gansu Provincial Hospital covered his medical fees.
"I feel sad when I see him, as he is at the tender age of 18," Deng said.
Namgyal, Sangdegye's grandfather, hopes that other families will not have to deal with such a tragedy.