Chinese-American scientist in race for Nobel after Citation Laureate honor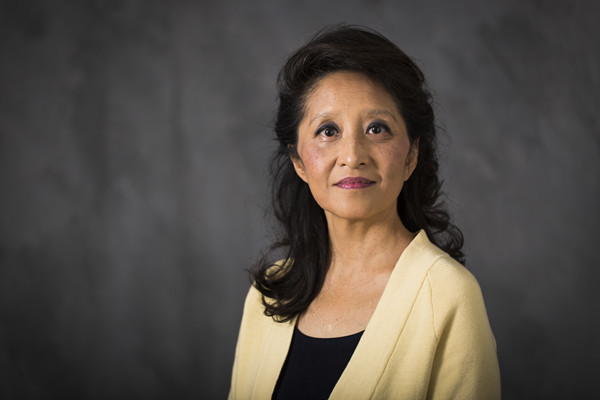 Yuan Chang. [Photo from UPMC.com]

Clarivate Analytics, formerly the Intellectual Property and Science business of Thomson Reuters, announced its 2017 Citation Laureates - scientists whose publications have been cited so often by their colleagues that they could be recipients of a Nobel Prize this year or in the future.
Chinese-American Yuan Chang, 58, joined the list of physiology or medicine laureates, together with her husband Patrick S. Moore.
The couple was listed for the discovery of the Kaposi's sarcoma-associated herpes virus (KSHV), also known as human herpesvirus 8 (HHV8).
Chang was born in Taiwan and moved to the United States as a young child. She received Bachelor of Science at Stanford University and Doctor of Medicine from the University of Utah, according to faculty information of Pittsburgh University.
Professor Chang is a Co-Director of the Tumor Virology Laboratory at the University of Pittsburgh Cancer Institute. She has received a number of awards for her work, including the Meyenburg Foundation Award for Cancer Research and the Robert Koch Prize.
Kaposi's sarcoma (KS) is the most common cancer in HIV-infected untreated individuals. Kaposi's sarcoma-associated herpesvirus is the infectious cause of this neoplasm.
Each year, analysts at Clarivate Analytics mine millions of citations in the Web of Science, an online subscription-based scientific citation indexing service, to identify top-tier researchers in physiology or medicine, physics, chemistry and economics.
In the last 15 years, 43 Citation Laureates have gone on to receive Nobel honors, so the prize has been seen as an indicator of the Nobel prizes, introduced in memory of Swedish chemist Alfred Nobel (1833-1896).
Late Chinese-American Roger Y. Tsien (1952-2016) got his Clarivate citation prize of chemistry in 2008, before he co-won the Nobel honor in chemistry at the same year, with Osamu Shimomura and Martin Chalfie, for the discovery and development of the green fluorescent protein (GFP).
This year's Nobel prizes will be announced starting from October 2, with the ceremony lasting one or two weeks, said the Swedish Academy on its official website.