Regal giant pandas greet their subjects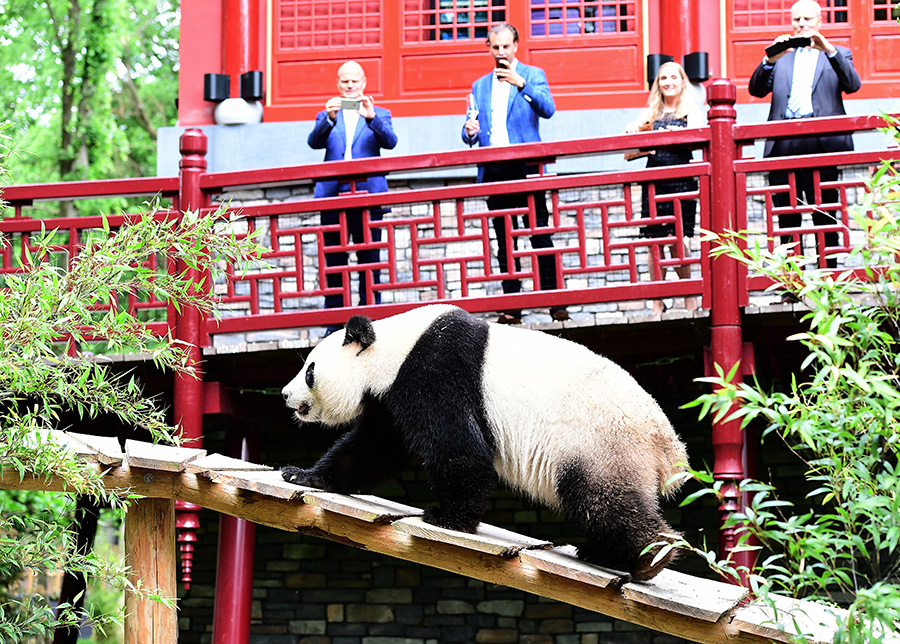 People take pictures of female giant panda Wu Wen as she explores her new enclosure during an official unveiling ceremony at Ouwehands Zoo on Tuesday in Rhenen, the Netherlands. EMMANUEL DUNAND/AFP
RHENEN, Netherlands - The two giant pandas living at Ouwehands Zoo enchanted hundreds of admirers in their long-awaited debut on Tuesday.
Six weeks after their April 12 arrival, Wu Wen, the female, tentatively stepped outdoors after being cleared from quarantine. Nonchalant at the gaze of dozens of children, she threw herself at the first bamboo plant she saw and started to eat.
"What an appetite! Will she eat up all the bamboo planted in the enclosure in one week?" one child asked.
"Don't worry," his pal answered. "She has plenty of bamboo stocked in her room. This is just for fun."
Xinhua