Regal giant pandas greet their subjects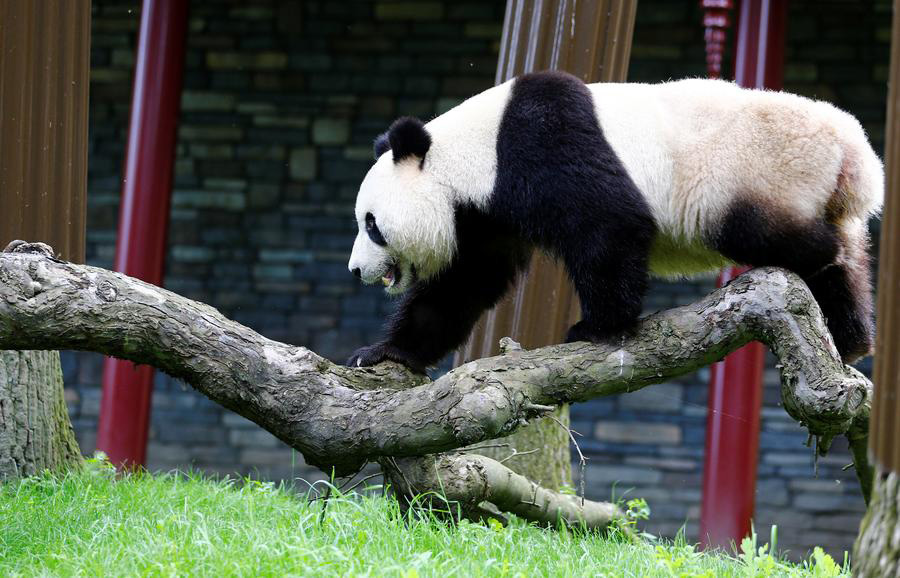 Xing Ya, one of two giant panda, is presented at the Ouwehands Zoo in Rhenen, the Netherlands, May 30, 2017. [Photo/Agencies]
For Martijn van Dam, Dutch State Secretary for Economic Affairs, "the Netherlands has already enclosed Wu Wen and Xing Ya in its heart".
Marcel Boekhoorn, owner of Ouwehands Zoo, beamed with happiness.
Following a 16-year period of consultations and preparations, the two pandas were symbolically gifted to the Netherlands during the state visit of the Dutch royal couple in October 2015.
"We learned from our Chinese friends how giant pandas live and how we can protect these endangered animals. Now is the moment to share this dream with the whole of the Netherlands," Boekhoorn told guests invited to the official opening of Pandasia, the special panda complex.