Majority of Chinese-French voters favor Macron: Poll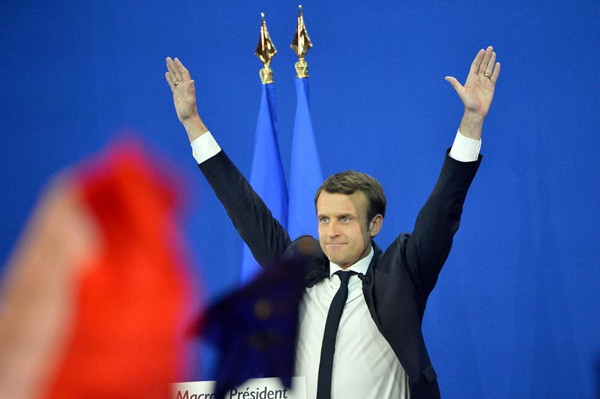 French presidential candidate Emmanuel Macron. [Photo/Xinhua]
Majority of Chinese-French voters in France favor presidential candidate Emmanuel Macron, a poll shows.
The poll, conducted by a Paris-based Chinese-language bi-monthly publication called Huarenjie, questioned 230 Chinese-French voters. It found that 61 percent of the respondents supported Macron, while only 24 percent went for Macron's rival Marine Le Pen.
French centrist politician Macron and the far-right former National Front leader Le Pen were the two leading candidates in the first round of the French presidential election. Voters must now decide between the two in a second-round vote on May 7.
The poll showed that immigration and economic policy are the major concerns among Chinese-French voters.
Known for her hard-line and populist comments on the European Union and immigration, Le Pen has powered her campaign by preserving a sense of national identity, deporting illegal immigrants and pushing back against globalization trends. And it was her stronger anti-immigration stance, particularly in the wake of terror attacks in Paris, that helped her win some support groups.
Some Chinese-French people fear that Le Pen's anti-globalization stance would cast a shadow on Chinese businesses and investment in France.
During the first-round vote, center-right candidate Francois Fillon was the favorite among the Chinese community as he pledged to reduce taxes on companies and boost economic growth. Fillion, however, grappling with a nepotism scandal, was knocked out in the first round vote.
The Chinese community welcome Macron's bid to solve France's economic problems through a series of reforms, according to Global Times.