Ecologist contender Jadot says to quit France's presidential race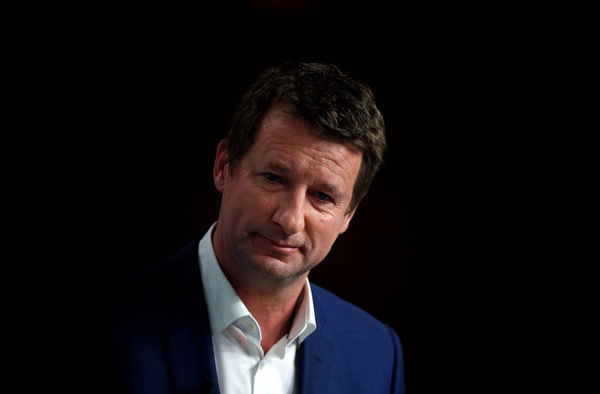 French politician Yannick Jadot, green party EELV (Europe-Ecologie-les-Verts) candidate for the 2017 presidential election, attends a meeting focused on healthcare and health insurance in Paris, France, February 21, 2017. [Photo/Agencies]
PARIS - Yannick Jadot, the Green party candidate for the French presidential election, on Thursday announced he was leaving the presidential race to endorse the Socialist Benoit Hamon's bid.
"I am withdrawing as a candidate in the presidential election," Jadot said, hailing "a great agreement," he had reached with the Socialists earlier in the day.
"My objective is that next president would be an ecologist. Benoit Hamon's victory in the left primary has changed the political landscape and gave everyone a responsibility," he told state-run France 2 television.
Hamon, already struggling to build momentum, said the election deal with the Greens was "the fruit of a common vision of a desirable future, based on a common understanding of ... citizens' concern: ecological transition, work, wages, universal income..."
Pollsters have predicted Jadot to collect between 1 and 2 percent of vote while the ex-education minister is trialling in the fourth place in the first round in April.