Los Angeles city council gives final nod to 2024 Olympics bid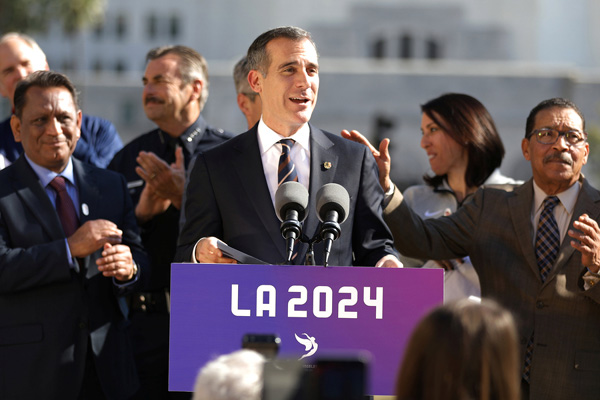 Los Angeles Mayor Eric Garcetti speaks at a press conference following Los Angeles City Council's vote on whether to give final approval for the city's bid to host the 2024 Olympic and Paralympic Games in Los Angeles, California, US, January 25, 2017. [Photo/VCG]
WASHINGTON - Los Angeles's 2024 Olympic Games bid has been given final approval by the city council on Wednesday.
The approval means that Los Agneles has the legal power to host the Games if the city is selected by the International Olympic Committee in September. The city also agrees to cover any financial shortfalls.
Los Angeles is competing with Paris and Budapest in a bid to host its third Olympic Games.