Wuzhen villages offer authentic rural experience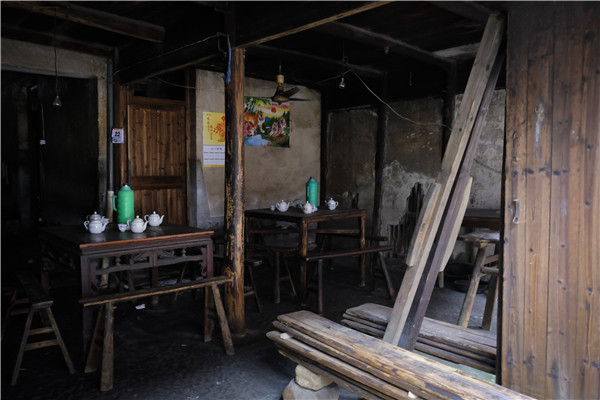 Tu Yuanqing runs his family teahouse in Maming village, a 30-minute drive from the ancient water town of Wuzhen. [Photo by Gao Erqiang/China Daily]
According to Deng Yonggen, the former Party chief of the village, there were 16 young people from the neighboring cities who were sent to Haihua village. He adds that he organized a get-together in 2013 for the individuals, who are now in their 60s and 70s, and took pictures of them that are displayed in the museum.
"Some young people today don't know about this part of Chinese history and that's why we set up this museum," says Deng.
"I think it is important that the contributions of these people will be remembered. They sacrificed so much during those times."
While Maming village is known for its tea culture, Haihua has a reputation for being a model for afforestation in Zhejiang province.
Deng, who started the afforestation campaign two decades ago, says more than 90 per cent of the land in the village is covered by trees and other plants. Because of this, many residents from neighboring villages often visit Haihua to take a stroll and admire the scenery. There is also a scenic 18-kilometer walking trail surrounding the village for fitness enthusiasts to jog along.