Wuzhen villages offer authentic rural experience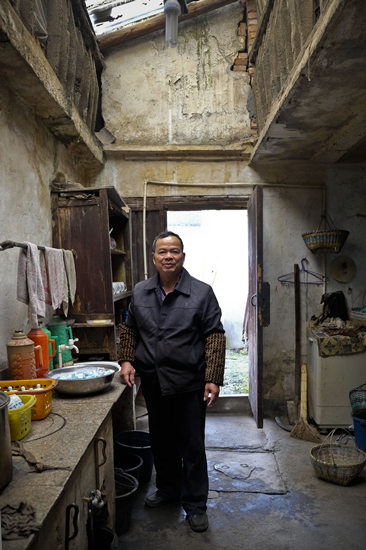 Tu Yuanqing runs his family teahouse in Maming village, a 30-minute drive from the ancient water town of Wuzhen. [Photo by Alywin Chew/China Daily]
Tu Yuanqing says that he helps run the teahouse, which was handed down to him by his grandfather, simply because it is an integral part of their village culture. He has been working there since he was a teenager.
One of the regular customers is 85-year-old Yu Jiannan. He says that he has been frequenting the teahouse for the past 10 years since his wife died.
"I come here to chat with my old friends. We share news about our family matters and each other's health," he says.
"Coming here has become a ritual for everyone. If someone doesn't show up for more than two days in a row, we start to get worried."
At the end of the street is a bridge that leads to a temple. According to local folklore, the village was named Maming because during the Qing Dynasty (1644-1911), Emperor Qianlong's horse neighed three times as he made his way to the temple.