Lang Ping's new position in Chinese women's volleyball team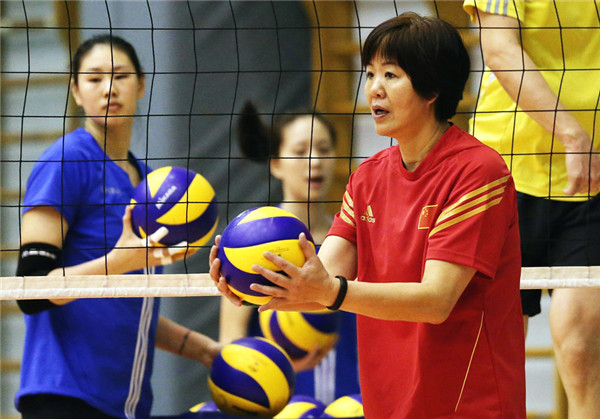 File photo taken in March, 2015 shwos Lang Ping, coach of Chinese national women's volleyball team. [Photo/VCG]
CHENGDU - Changing to a navigator from a helmsman, Lang Ping, former ace spiker and then star coach to help China win Olympic women's volleyball golds in Los Angeles 1984 and Rio 2014, was appointed as chief coach of the Chinese national team on Wednesday.
The Chinese volleyball association confirmed the appointment in an official statement, saying that the chief coach is a new position designed for Lang Ping who has been plagued by injuries for years.
Lang Ping will focus on making plans for the team which aims to repeat glory in Tokyo 2020 Olympic Games.
An Jiajie, Lang Ping's assistant coach at the Rio Olympics, was named by the association as executive coach, also a new position designed for routine coaching work in a bid to reduce the burden of the chief coach.
Lai Yawen, former captain of the Chinese team at Atlanta 1996 and the team leader at Rio 2016, continues to be the team leader, according to the association.
The famous coaching troika for the Chinese women's volleyball will continue working together till Tokyo 2020.
Lang Ping said that as some veterans fade out, she is looking for new talents and the whole team will start a new journey from zero point.
"As chief coach, I will focus on the team navigation and fostering young coaches," Lang Ping said.
Lang Ping, who underwent surgery in January this year, said, "With the active rehabilitative training, I hope to recover completely as soon as possible."
Most Popular
Highlights
What's Hot