Lippi urges players to put best efforts in World Cup qualifier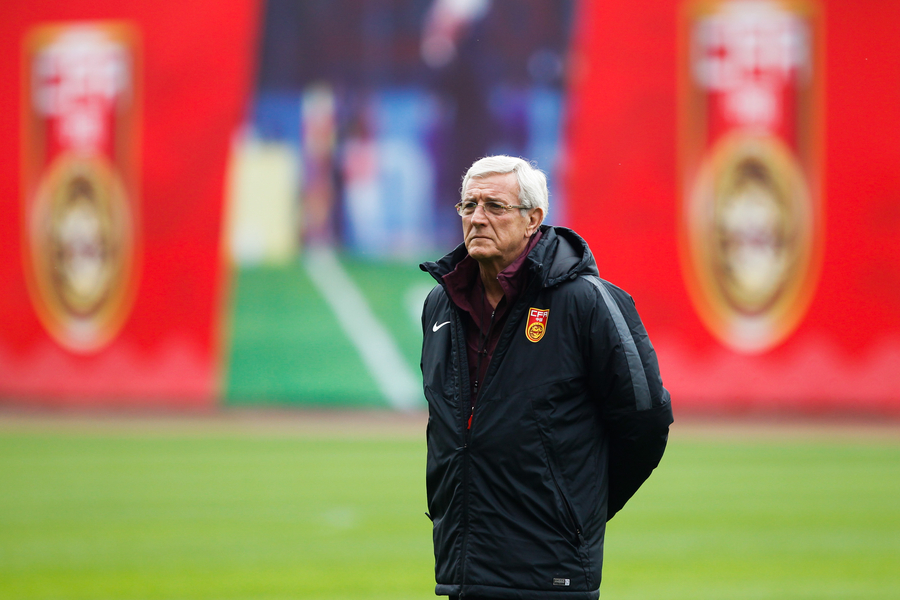 Marcello Lippi, coach of China's national football team, is seen in a training session ahead of a 2018 world cup qualifier against South Korea on March 22,2017. [Photo/VCG]
CHANGSHA - Most Chinese fans believe it would be one of the biggest tests for Marcello Lippi in his career when China face South Korea in a vital World Cup qualifier but the Italian World Cup winning coach showed full confidence in his players on Wednesday.
China will host South Korea in Changsha, Hunan province on Thursday night in the 2018 World Cup Asian Zone qualifier when they will strive to keep their slim hope for qualification alive.
Lippi made his formal international debut with China in the World Cup qualifier last November, collecting a goalless draw with Qatar and the team's second point from five games.
China are now locked at the bottom of the 6-team Group A which includes South Korea, Iran, Uzbekistan, Qatar and Syria. The top two of the group will advance to Russia 2018 directly after a home-and-away round-robin, and the third finisher will have a playoff against its counterpart in Group B.
"All the players know the importance of this match. The result is everything. If we want to keep the hope for the qualification, we must put our best to win the three points tomorrow," said Lippi in the press conference on Wednesday afternoon.