Marcello Lippi attends the CFA Team China press conference in Beijing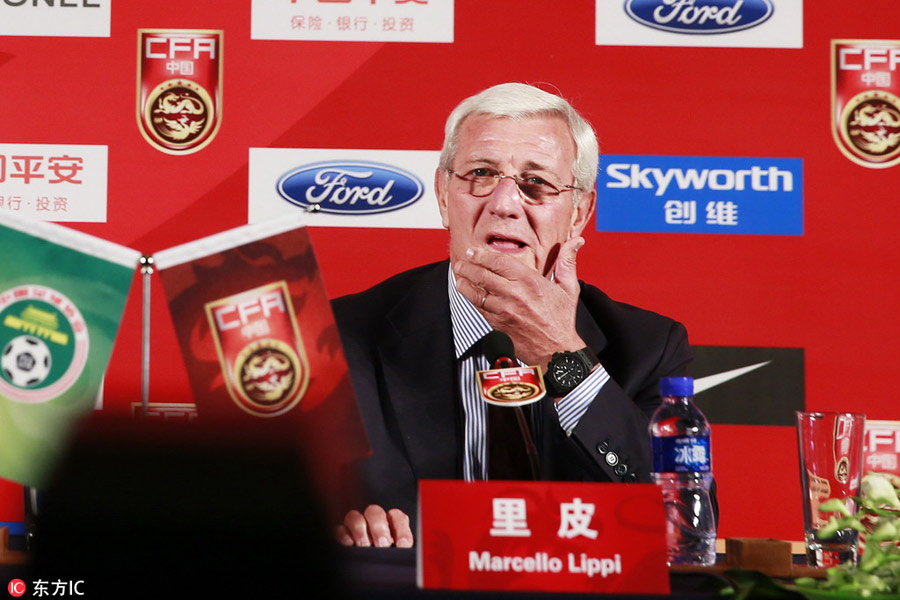 Marcello Lippi, newly-appointed head coach of the Chinese national football team, attends the CFA Team China press conference in Beijing, China, October 28, 2016. [Photo/IC]
Marcello Lippi, newly-appointed head coach of the Chinese national football team, accompanied with China Football Association (CFA) President Cai Zhenhua, attended the first news conference in Beijing on Friday.
Lippi said he agreed to become the head coach not because of the salary, but because he has special affection for Chinese soccer and the respect he has received from the country.
"Even though China faces tough road to qualitfy for the 2018 FIFA world cup, I still believe players could complete the seemingly impossible mission by better teamwork and shouldering more responsibilities," Lippi said.
The 68-year-old is expected to make his debut with the team on Nov 15 in the FIFA world cup qualifier against Qatar.