Home / Sports / Basketball
Houston Rockets retire Yao Ming's No. 11 jersey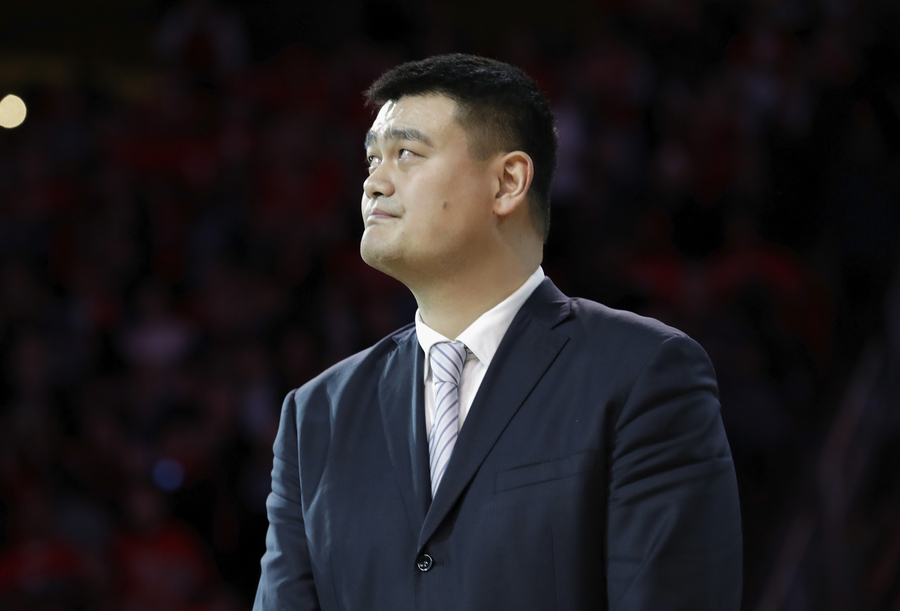 Yao Ming watches as his Houston Rockets jersey #11 is retired at halftime of the game between the Houston Rockets and the Chicago Bulls at Toyota Center on February 3, 2017 in Houston, Texas. [Photo/VCG]
The Houston Rockets officially retired Yao Ming's No. 11 jersey during the halftime break of their game against the Chicago Bulls at Toyota Center on Friday night with the presence of Yao Ming and his family.
During the grand ceremony which is nationally televised, the Houston Rockets owner Leslie Alexander called Friday night "a great moment in Rocket history, to honor a man of such magnitude" and described Yao as "a really great basketball player."
"Yao was a really, really great player. I wanted him to be viewed as more than that, as an ambassador to the world and especially into China, and what a great person and humanitarian he is," said Alexander, who donated 100,000 U.S. dollars to the Yao Ming Foundation.