Home / China / China Photos
Man spends Spring Festival guarding mountain alone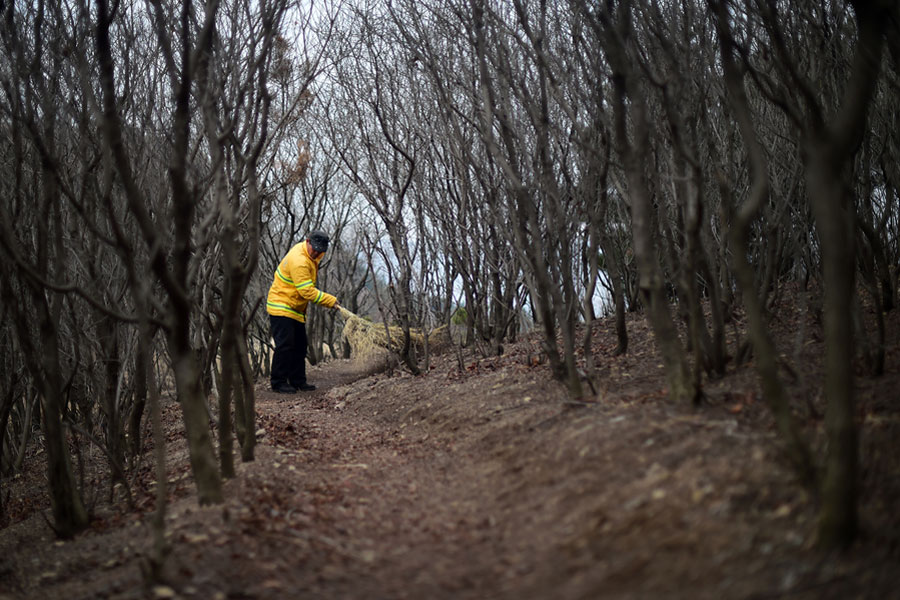 Xue Haichuan sweeps the mountain path he walks every day at Mountain Fushan in Laoshan district, Qingdao city, East China's Shandong province, on Feb 3, 2017. [Photo/VCG]
Xue Haichuan, 49, has spent three consecutive Chinese Spring Festivals guarding the Mountain Fushan as its sole keeper in Laoshan district, Qingdao city, in East China's Shandong province.
"I miss my family members very much after hearing the sound of firecrackers from the downtown," Xue said. "I cannot help tearing up as I miss my children and my grandchildren. Thanks to my wife, who gave me some dumplings she made before the festival, I feel somewhat warm after enjoying them."
Surrounded by the bustling city, Mountain Fushan serves as the green lung of the downtown Qingdao. Besides picking up litter and sweeping the mountain paths, Xue's main task is to protect the plants and mountain from fires.