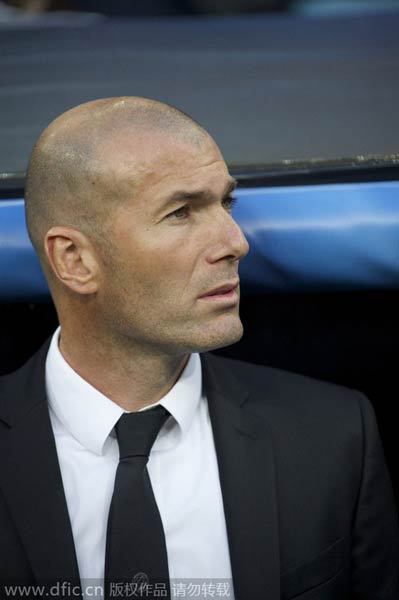 File photo of Zinedine Zidane
PARIS -- French soccer legend Zinedine Zidane has shown interests in leading a side in the English Premier League, by which he's never been tempted as a player.
The 42-year-old told Canal+ on Tuesday that he's keen to take the next step in his coaching career and he'd be tempted by a top job in England.
"The future is certainly to be able to do something else and to be able to take the reins of a team," said the Frenchman who's currently in charge of Real Madrid's B team.
Zidane had previously been Carlo Ancelotti's first-team assistant last season, before he's troubled by the Spanish football association for leading Castilla without a license.
"But I will first think of this season, finish it well, get promoted because that is the aim of the team, to ascend to the second division. Next year we will see."
"As a player I was not tempted by England," he said. "But as a manager, why not? It is a league where the English type of manager has most of the power, and that would please me."