Unstoppable Pirlo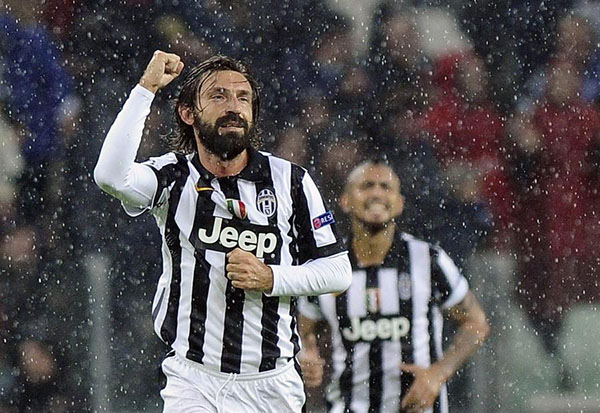 They say age is the biggest enemy of a footballer, but it's doesn't quite fit into Andrea Pirlo.
The past years hasn't slowed the Italian midfielder down, but perfected him as a phenomenal playmaker with experience, vision and free-kick mastery.
The 35-year-old veteran reached the landmark of 100 Champions League appearances on Nov 4, netting an impressive free-kick for Juventus during their group match against Greek side Olympiakos.
Pirlo began his career at hometown team Brescia before briefly staying at Inter Milan.
In 2001, he transferred to AC Milan where he reached his career high by snatching two Champions League trophies in 2003 and 2007 respectively and established his reputation as one of the best playmakers in Europe.
In 2011, he moved to Juventus in a free transfer amid doubts over whether he would still keep his best form as many players have experienced career low after failing to mesh with a new team.
Two consecutive Italian Serie A trophies proved Pirlo's value as a player. He played all 10 games for Juventus in the Champions League in the 2012/13 campaign until the Italian side was eliminated by Bayern Munich in the quarter-finals.