Sharapova is Facebook queen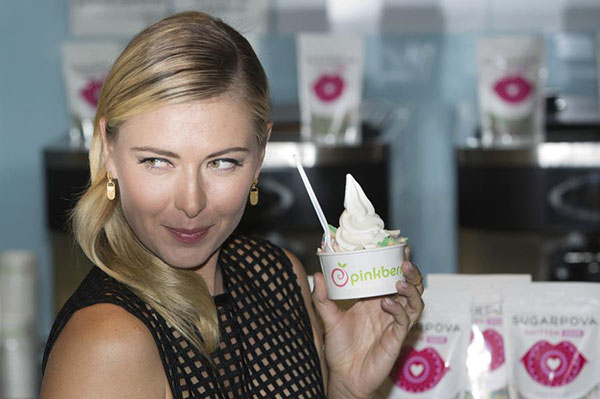 Serena Williams is the top ranking woman on tennis court, but her long-time rival Maria Sharapova rules the social media world.
Sharapova, who finished the 2014 season as the world's No. 2, saw her fans reach 15 million on Facebook on Friday, beating Roger Federer and RafealNadal to become the most followed tennis player on the social networking site.
Federer's Facebook page had 14.7 million likes and Nadal14.8 million as of Friday, while Serena Williams was at 2.6 million.
The Russian's online popularity is much attributed to her off-court status as Hollywood royalty. Paparazzi chase her with a constant burst of flash cameras, and she is known for fashion magazine covers, and VIP seating with fashion diva Anna Wintour at catwalk shows.
Sharapova has extended her on-court spat with Williams in soap-opera style. Her current boyfriend, Bulgarian tennis star Grigor Dimitrov, had a previous relationship with Williams.
There's more about Sharapova to make the headlines besides her relationship status. She intended to change her last name during last year's US Open to Sugarpova, the eponymous candy brand she has been trying to promote. The plan, despite being shelved, successfully made her once again the talk of the town.