Dances don't lie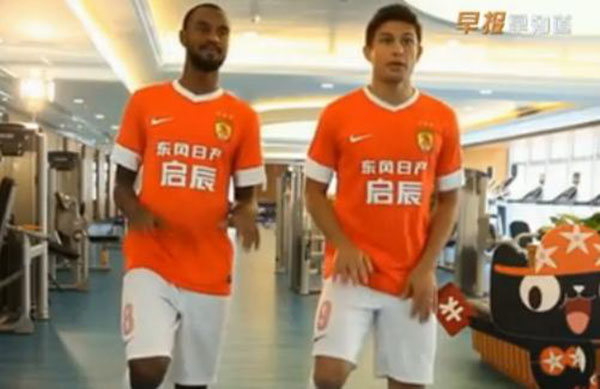 Guangzhou Evergrande players showed they have talent off the pitch.
In a hilarious video featuring Elkeson, Rene Junior, Feng Xiaoting, and Gao Lin, the players danced to raise precautions against massive buying with Nov 11, billed as online shopping spree day, around the corner.
Online stores started the tradition of offering discounts on Nov 11, known as Singles' Day - a local twist on Valentines' Day - in 2009. Last year, however, the day officially became an online shopping festival, thanks to e-commerce giant Alibaba's history-making sales.
Alibaba, led by Jack Ma, broke its single day sales record on Nov 11, 2013, with Tmall and Taobao. com, its two major platforms, topping 35 billion yuan ($5.75 billion) in a 24-hour period.
Considering Jack Ma has bought half of Guangzhou Evergrande, the four-time Chinese Super League champions, the players' performance in the video was believed to be part of efforts to advertise the upcoming Nov 11 shopping day.