Editor's note:
For some people the year 2013 meant the end of a career, bur for others, it unleashed a new chapter.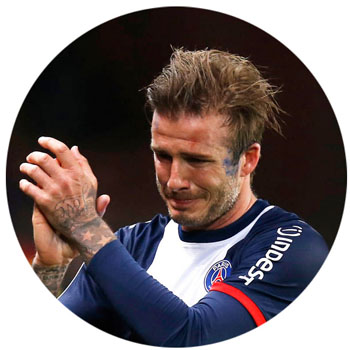 Fans will never forget the tearful David Beckham at Paris Saint German's home game against Brest on May 17, when he played at the conclusion to a glamorous soccer career.
His retirement provoked nostalgia worldwide, with emotional fans marking it as the end of soccer's golden age.
He is the one and only David Beckham.
The former England captain rose from a modest background to become one of the world's most high-profile athletes, reaffirming the belief that the soccer world is full of possibilities.

 

His efforts on the pitch were somehow overshadowed by the constant publicity of his celebrity lifestyle, which was inevitable since he married Victoria Beckham, a pop singer-turned- fashion designer. This, however, garnered a wide fanbase and added to his charisma.

 

He was the first English footballer to win league titles in four different countries, by playing for Manchester United, Real Madrid, Los Angeles Galaxy and PSG. [Photo/icpress.cn]

 

Nevertheless, he is still remembered for his dazzling free-kick skills, his hopeless tears after England was eliminated by Portugal in the quarterfinals of the 2006 Germany World Cup, and the agony on his face after a tendon injury right before the South Africa World Cup possibly denied him the last chance to play for England at a World Cup game. [Photo/icpress.cn]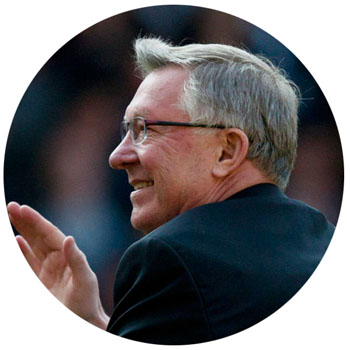 "His determination to succeed and dedication to the club have been truly remarkable," said Joel Glazer, a member of the Glazer family who own the club, as he referred to the legacy of Alex Ferguson.
What he didn't mention is the 71-year-old's rugged personality and absolute control over the fitting room, which made him a real human being rather than a god put on the pedestal.
Goodbye, sir. And Thank you. [Photo/icpress.cn]
 

He is a legend. No one has ever doubted it. He nurtured the career of young David Beckham at Old Trafford. He built the unparalleled Class of 92, including Gary Neville, Ryan Giggs, Paul Scholes and David Beckham, which, according to many fans, remained the most classic squad in Premier League's history.

Wayne Rooney and Cristiano Ronaldo would not have been what they are now without him.

He is a winner. He won 13 English Premier League titles, five FA Cups and two Champions Leagues for Manchester United during his 26-year reign and transferred the team to an A-lister in Europe, making him one of the best managers in English Premier League's history.

And he is a Scot. 

He is clever. He chose to depart at United's most successful moment when the team was reveling at their 20th Premier League title.

He left a well-balanced squad to his successor David Moyes as one of his legacies, although the latter didn't seem to know how to make the best use of it. 


Not again would he be seen at Old Trafford as the talismanic conductor he used to be, but just as an ordinary fan.

  [Photo/icpress.cn]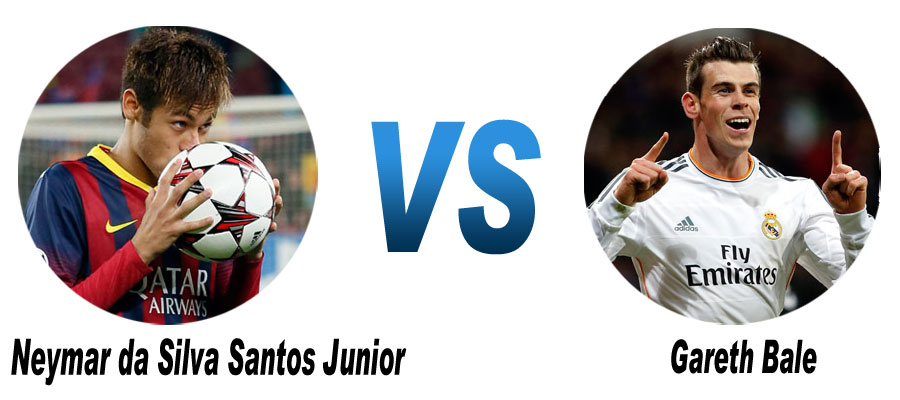 At the 2014 Brazil World Cup Neymar will be measured against Lionel Messi and Cristiano Ronaldo but Gareth Bale, who was shielded from the tournament as Wales failed to qualify. 

One who wants to wear the crown bears the crown. Bale knows it better than anyone else. 

Price tag: 57 million euros ($131.86 million) 
Price tag: 100 million euros ($131.86 million) 
 From: Santos of Brazil
From: Tottenham Hotspur 
 To: Barcelona FC
To: Real Madrid 

Anyone who still held doubts that Neymar has been the new core of the Selecao should be reassured by Neymar's progress in Barcelona, who is on the path to make Barca fans forget injured Lionel Messi at least temporarily.

Real Madrid splashed a staggering 100 million euros ($131.86 million) to clinch Gareth Bale from English club Tottenham Hotspur, throwing a bombshell to the European transfer market. Bale landed at the Bernabeu as the world's most expensive footballer, a title long held by his teammate Cristiano Ronaldo, with whom he is already being constantly compared.

Neymar scored Barca's opener and then teed up Alexis Sanchez for what proved to be the winner at the National Derby between Barcelona and Real Madrid, which was also deemed as the face-off between La Liga's two most expected new comers – Neymar and Bale. Neymar, the less-costly one, gained the edge since the goalless Bale was substituted over injury concerns.

The Welshman, however, has been questioned so far over whether he can live up to his price tag following a not perfect start at La Liga marred by injury. He missed seven out of all 22 matches Real Madrid played since his signing, amid mounting doubts over his fitness.


Fans may still hold fresh memories about how Neymar led the now-modest Brazilian national squad to the Confederations Cup title at home, by defeating Spain, one of the most successful teams for years, adding more mystery into the 2014 World Cup.

 

Bale is never short of being compared. Within Real Madrid, there is flamboyant Cristiano Ronaldo who has been a scoring machine and is a Ballon d' Or favorite hopeful. Outside there is Neymar, a Brazilian stud who only cost half as much as Bale did but is close to securing his leading role in Real Madrid's nemesis Barcelona.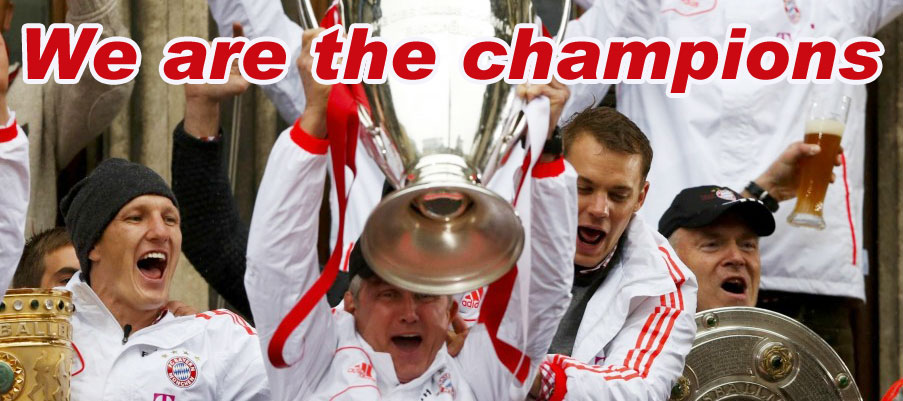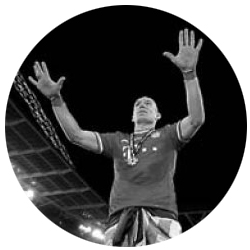 It's been 12 years since Bayern Munich snatched its latest Champions League title, the most coveted glory for all European clubs. The German giant reaped a fruitful 2012-13 season with treble trophies – the Bundesliga, Champions League and the German soccer cup.
Bayern was one step away from victory in the 2011-12 Champions League final, defeated at the shootout by the resolute Chelsea. Bayern, with a better-honed formation, made the most impressive comeback by an unstoppable campaign.
No one knows self-salvation better than Arjen Robben. The Dutchman, who could have never been forgiven for his blunder at the shootout with Chelsea one year earlier, scored the last-minute winning goal for Bayern. It took him one year to refresh his image from loser to winner.
In the soccer world, never say never.