Green policies pay off in Shenzhen
As many cities in North China struggle with their air quality as winter creeps in, down south in Shenzhen, the city is enjoying blue skies thanks to years of green government policy.
The southern city's energy conservation and environmental protection industries have benefitted from rafts special funds, introduced in 2014. As a result, those industries currently have an annual output of 40 billion yuan ($5.81 billion).
The city has also invested 32 billion yuan in its "blue sky" project, funding plans and initiatives aimed at improving air quality.
This lean towards a more sustainable form of economic growth has led to a vast improvement in Shenzhen's environment.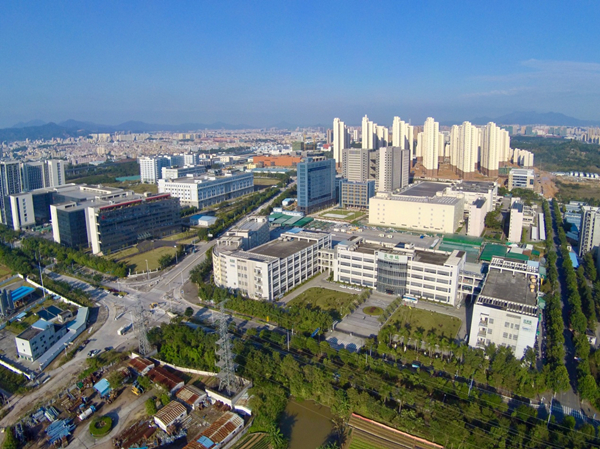 A bird's eye view of buildings set against Shenzhen's azure blue sky. [Photo provided to China Daily]
The five-year plan for the construction of harbors is also following green and low carbon principles. The project utilizes low sulfur oil and shore power which greatly reduces container ships emissions and fuel consumption.
More than 1,300 oceangoing vessels in Shenzhen's ports have adopted low sulfur oil and a total of 12 berths have been connected to shore power.
The city's thermal power plants have also updated their equipment and facilities to save energy and meet the demands of the national emission standards.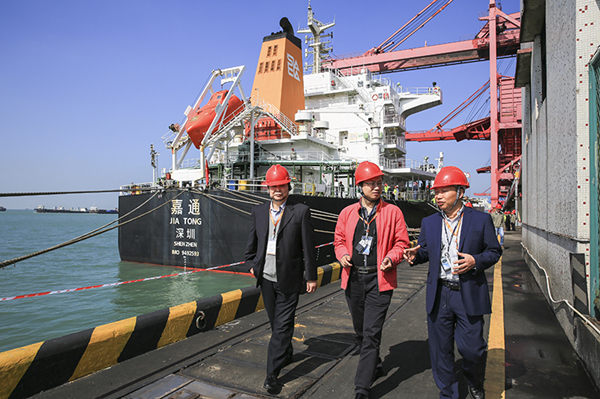 Deputy director of Guangdong Internet Network Information Office, Shi Xiongdong (C) visits Shenzhen Energy Corporation on Nov 27. [Photo provided to China Daily]
So far in 2016, the vessels of Shenzhen Energy Corporation, a large-scale state-owned enterprise in the city, have been powered by shore supply 14 times. The ships have consumed some 360,000 kilowatt-hours of electricity in total.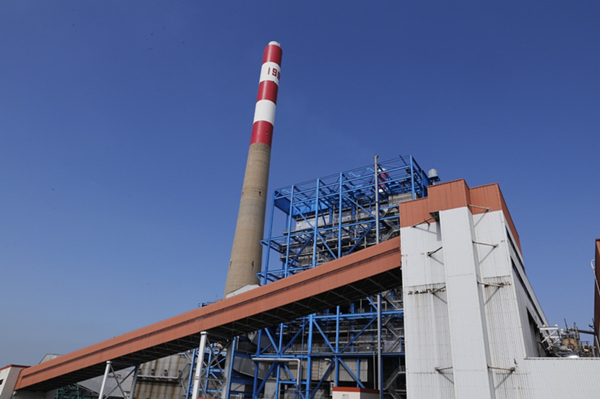 Shenzhen Energy Corporation powers down its Mawan Power Plant. [Photo provided to China Daily]
As of last July, more than 312,000 heavy polluting vehicles have been removed from Shenzhen's roads after failing the National Emission Standard I test. They have been replaced by some 53,000 new energy vehicles.
Shenzhen efforts have followed the President Xi Jinping's views on sustainable development.
"In the past, we said we wanted clear waters and green mountains, and we wanted mountains of gold and silver at the same time. In fact, clear rivers and green mountains are mountains of gold and silver," said Xi in 2005, when he was then Party Chief of Zhejiang province.
The Shenzhen government has strived to abstain from the path of pursuing extensive economic growth at the cost of the environment. As such the city has made great strides in development that delivers economic progress which has less of an impact on the environment.