Should the penalties for drunken drivers be reduced?
mikaelforsberg (Sweden)
Driving can be lethal as well as being a passenger in a car, but if the driver has drunk a beer or two, it does not mean that the driver is killing someone because of the beer. People should generally drive more carefully, but it is not achieved by attacking people's body chemistry, and most traffic accidents are caused by completely sophisticated drivers.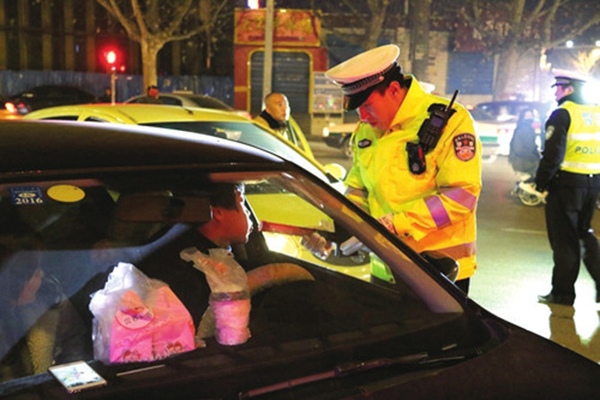 The traffic police in Linfen check drivers suspected of drunk driving to reduce the traffic accidents caused by driving under the influence. [Photo/sxrb.com]