Little adults have lost their childhoods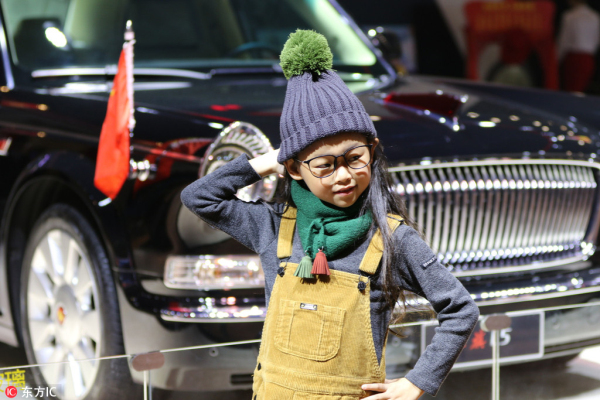 The little model is posing for cameras in a auto show in Zhengzhou,Henan province.[Photo/IC]
Little Wei, 5, now earns over 10,000 yuan ($1,600) every month as a child model. The girl in Dongguan in South China's Guangdong province was sent to modeling school at the age of 2. Southern Metropolis Daily commented on Monday:
Most parents send their children to modeling classes in the hope their children will find fame and fortune. But only a few of the children will stand out and make money for the family. However, the high hopes of parents mean big profits for those offering modeling classes for children and for the modeling agencies for kids.
Although they are treated differently from child labor-as the law states that children under 10 years old can only play roles in advertisements but should never be the endorsers-it is a trend for these young models to be presented as adults, mimicking the words and behavior of adults.
The irony is that when children appear in talent shows, and if they behave the same way, the judges will criticize them acting like "little adults".
This is because the children are not showing the adult judges the innocence expected of children. But the reality is when children participate in adult-directed and adult-oriented programs, they have been forced to abandon their childhood.
Children made to be little adults being asked not to be little adults, nothing is more cruel than that.