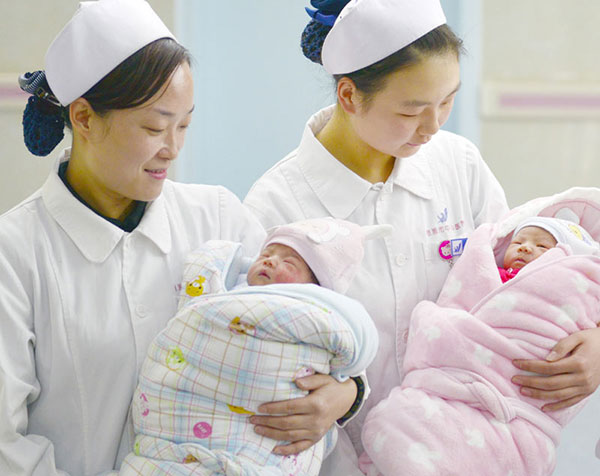 Obstetric nurses in the Central Hospital of Enshi, Hubei province, take care of newborns at the hospital. [Li Yuanyuan / for China Daily]
After the implementation of the universal two-child policy in the Chinese mainland, many aged grandparents have said they will be unable to look after another child. China Youth Daily commented on Thursday:
Most parents in China rely on their own parents or other relatives for childcare, as there is a lack of public childcare services and facilities.
With many elderly people saying it is too much of a burden for them to look after a second grandchild, and parents saying it is too expensive to raise a second child, most couples with a child have expressed little enthusiasm for having another.
The government cannot make the choice for a family, but it can create a more favorable environment to encourage couples to have another child. More maternity leave and greater investment in education and social welfare systems are necessary.
Choosing to have a second child in the final analysis reveals a couple's confidence in their future life.