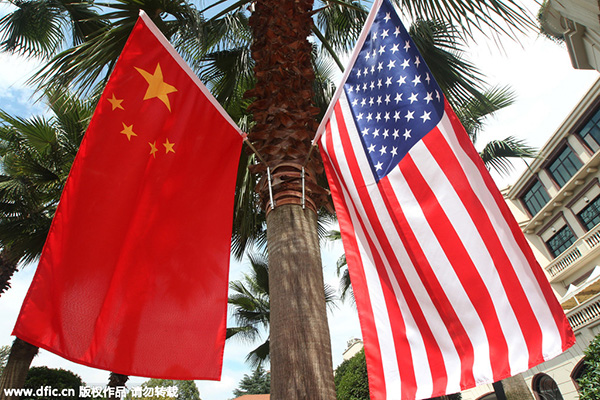 Trade volume between China and the US hit $441.6 billion in the first three quarters of the year, surpassing the $438.1 billion in trade between Canada and the US. [Photo/IC]
If you listened to the comments of some government officials, lawmakers, pundits and commentators, it is not hard to realize that there are people in the United States who wish China ill.
These people never seem to understand that as former US treasury secretary Larry Summers once said, it is possible to imagine a 21st century in which both China and the US do well, or in which neither does well, but hard to imagine one will do well and the other will not.
The past days have shown why it is foolish to harbor any ill will toward China.
The world expressed shock and condemnation on Wednesday after the Democratic People's Republic of Korea claimed to have successfully tested a hydrogen bomb, and much of the talk in the US has been on how important China is to defuse the situation on the Korean Peninsula, given China's longstanding ties with its neighbor to the northeast.
While such a statement may be only partly true, the expectation came from some who often treat China as an adversary of the US.
And on Monday, the tumbling Chinese stock market sparked a global sell-off, including a decline on the US markets. The impact from a slowdown of the Chinese economy has become a major topic in the US recently. This just shows how intertwined China and the global economy have become, especially the world's two largest economies, the US and China.
If those people wishing China ill were truly successful, it only means that the US stock markets and economy would be hit badly, and for a long time to come.
The UN Climate Conference in Paris in December was a great example showing that it serves the interests of both countries and indeed the entire world when China and the US work together, instead of against each other. And there is a long list of such challenges awaiting closer cooperation between the two nations, from promoting global economic growth and the nonproliferation of nuclear weapons to counter terrorism and ensuring regional stability.