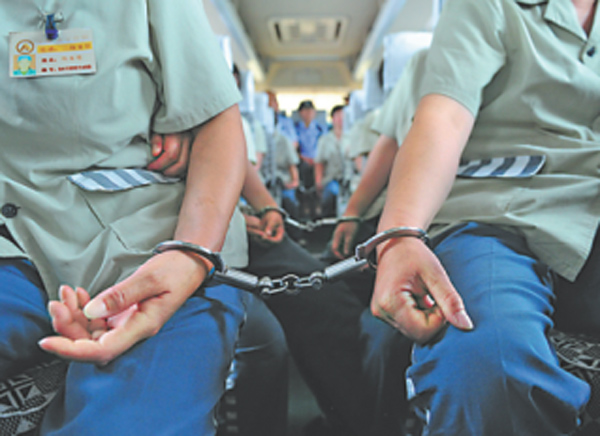 Criminal justice: Felons convicted of serious corruption would be prohibited from seeking shorter sentences, under a third reading of the draft amendment to the Criminal Law. The amendment aims to "safeguard judicial fairness". China Daily
The Central Commssion for Discipline Inspection, China's top anti-graft agency, recently found that the provincial discipline inspection departments published less than one-fourth of their cases on their websites throughout 2015. The percentage for publicized cases was even less at lower levels. Only transparency can effectively fight corruption, says Modern Express:
While hailing local anti-graft agencies for their hunting of large numbers of corrupt officials, we must keep a cool head about the situation because the majority of the cases are not published online, which is contrary to the requirement of the central commission.
It should be noted that publishing cases online is indispensable for curbing corruption because it promotes transparency of the process. And by publishing the cases, the anti-graft agencies also let the public know the top leadership's determination to fighting corruption. That will encourage them to report more cases.
Corrupt officials will feel the determination of the leadership to root out corruption and thus they will be more inclined to refrain from reaching out their greedy hands.
Thus transparency in the anti-graft process will help the government gain the trust of ordinary people and act as a deterrent to corrupt officials.
However, as the CCDI report shows, many lower-level disciplinary committees have been reluctant to publish their corruption cases, primarily because they are part of the local circle of bureaucrats so they want to avoid offending their colleagues, even though doing so hurts the interests of local residents.
Besides, the CCDI only requires lower-level disciplinary departments to publish their corruption cases, it has no detailed regulation on how the local disciplinary staff should be punished if they fail to publish the cases.
Therefore, in order to encourage the local disciplinary commissions to publish the cases, the authorities need to do more than merely requiring them to do so. It is time the CCDI drafted a regulation with detailed penalties, so that local disciplinary staff will feel the pressure and choose to publish the cases as required.