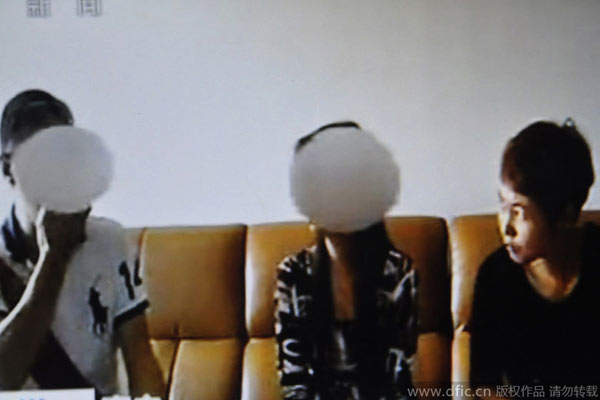 The footage run by CCTV shows a client (L) talking with an ovum provider (C). [Photo/IC]
Reproductive rights include the right to have or not to have children. Reproductive rights are protected by national laws and national legal restrictions, which is actually a legal issue.
The comprehensive two-child policy that came into effect on Jan 1 also allows couples in their late 30s and 40s to have a second child. But some these eligible but relatively aged couples may have to turn to special reproductive technology to realize their dream. So whether China will allow surrogacy has become a vital question.
Citizens in exercising reproductive rights must be "consistent with conditions determined by the law and regulations". Chinese people using reproductive technology to have children must comply with the relevant provision of the People's Republic of China Population and Family Planning Law. Plus, the regulations "prohibit the use of ultrasound technology and other technical means to identify the gender of fetuses for non-medical needs and prohibit sex selection for non-medical needs of pregnancy termination". In other words, China is implementing a natural fertility law, which does not encourage human or technology intervention in reproduction.
Although China has approved in vitro fertilization, it has always been cautious on non-labor fertility issues. Therefore, some media reports' assumption that China does not prohibit surrogacy is not true.
The fact is China does not encourage or promote surrogacy. First, China's regulations on medical practitioners clearly says that qualified medical practitioners should not engage in such activities. If they are found overtly or covertly performing surrogacy surgery, their certificates could be revoked.
Second, China's health and family planning administration department issued a series of regulations aimed at eradicating illegal trading activities including those related to surrogacy. And if medical institutions help carry out such surgeries, their business licenses could be can celled.
Third, China's legal system does not protect surrogate motherhood. For women who engage in illegal reproductive activities, their personal rights are not protected by any law.