President Xi Jinping has concluded his historic visit to the EU with a long list of outcomes. Yet what is more valuable is his successful preaching of the country's peace-oriented development philosophy to its European partners.
During his visit, the two sides reached consensus on some key issues and agreed to cooperate in a number of major fields, as reflected in the 20-point China-EU statement.
The EU said it strongly supports China's swift participation in the Trade in Services Agreement negotiation, which will lead to freer business communication, personnel exchanges and wider opening of the continent's technology market to China.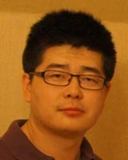 Xin Zhiming
Moreover, thanks to the visit, hope grows that more headway could be made in bilateral free trade negotiations since they have agreed to accelerate talks over the comprehensive China-EU Investment Agreement, which covers investment protection and market access. Conclusion of the investment talks could be the prelude to the free trade talks between the two major economies that make up a quarter of the world's population and a third of the global output.
Such headway was unthinkable only one year ago, when they were bogged down in seemingly inextricable trade frictions.
The latest development testifies to pragmatism of both sides, which is badly needed in today's crisis-laden world. While they may differ on certain issues, such differences should not stifle normal business exchange and cooperation that are crucial for the stability and vitality of the world economy.
While the two sides have achieved tangible outcomes from the visit, what is equally important is that China has taken advantage of the opportunity to present to its European partners how it looks at the current world and how it is prepared to be a more constructive player.
Through speeches he delivered to local audiences and articles published in local newspapers, President Xi has brought home to European policymakers and ordinary people alike the fact that despite its growing economic prowess, China remains a peace-loving, developing country that is committed to contributing to a constructive world order that accommodates diversified development tracks and cultures.
China's rapid rise as a major economic power has re-shaped the global economic landscape and it has played an increasingly important role in global governance in recent years. The status change, however, has also incurred concerns from other countries, including some in Europe, and brewed new differences between them.