The future of information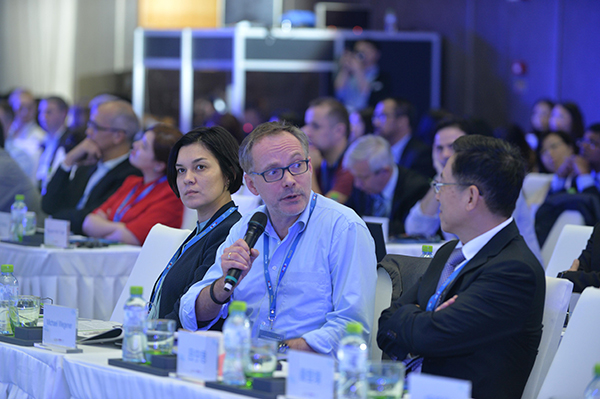 The survival of conventional media is one of the major topics at the Sanya forum.[Photo provided to China Daily]
A global event in China hosts discussions on integrating conventional and new media, Xu Fan reports.
At a global media event hosted this week by China Global Television Network and China Central Television News Content in South China's Hainan province, delegates from media outlets at home and abroad discussed topics such as the survival of conventional media in the era of social media, when practically anyone can "break news" online.
Nearly 400 delegates from around 100 media organizations from 45 countries and regions attended the China Global Television Network (CGTN) Global Media Summit and the Global Video Media Forum 2017 in the resort city of Sanya.
The event, from Tuesday to Thursday, also witnessed participants talking about efforts to integrate conventional and new media, the use of such technology as phone applications to help disseminate information and the challenges faced by media in today's world.
Jiang Heping, a senior executive of CGTN, says media outlets will need to explore newer ways of accelerating the convergence of conventional and digital platforms.
"The future of the media industry has always been a subject of debate in China. Some argue that content is king. Some champion technology and yet others put accessibility above everything else ...In the media today, only integration can be king," Jiang says.
Qu Yingpu, deputy editor-in-chief of China Daily, shared the media group's innovative approach to content, expression, format and medium to tell stories better. When reporting the news of Dorian Murray, an 8-year-old American with cancer whose wish was to become famous in China, China Daily held a planning meeting to decide it would do more than just report it.
In addition to a front page report on the child, the story was carried by the media group's multiple platforms, including its social media accounts, such as WeChat, Sina Weibo and Facebook. Some staff members also joined the social media campaign to help Murray fulfill his wish.