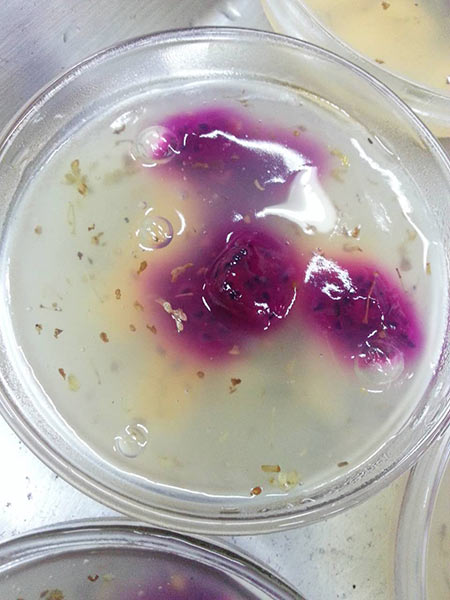 A dish of specialty prepared by Zhang Hui in Thailand.
The steamed lotus root roll was more complicated, he added, as it took two hours to prepare the 1-kilogram of fresh lotus roots and make the shrimp and mushroom sauce. Meanwhile, the fish ball soup was made of local bass and water chestnuts to ensure a smooth and refreshing taste.
Yet not all such flavors were available at Zhongshan Station in Antarctica during his stay, so he used his skills to turn each and every kind of food into some delicacy that was not only liked by Chinese researchers, but also often shared with the members of foreign Antarctica teams.
As fresh vegetables were scarce near the South Pole, Zhang brought with him some cooking machines from home and make fresh tofu and bean sprouts at the station.
"The bean sprouts were welcomed at several stations of various countries," he said.
The difficult part of cookery rests upon the different identities and flavors of the guests. Zhang's practical experiences in overcoming such difficulties are valuable, Wang said.
"You can only make improvements once you have learned the fundamentals," said Zhang, who seldom stops cooking for his family at home.