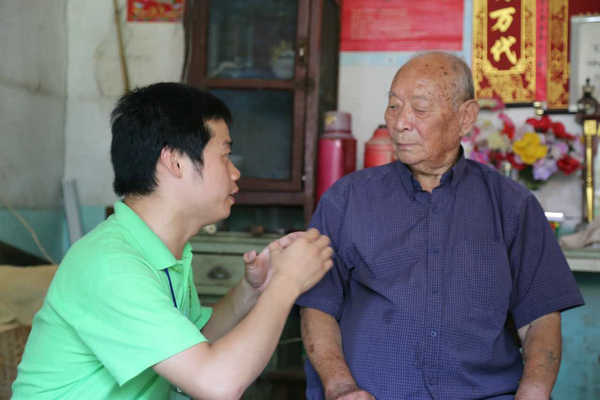 [Photo provided to China Daily]
So far, the videos have together garnered about 2.6 million hits on major Chinese streaming sites Youku and Sina. But in the project's early days in 2014, only a handful videos were submitted.
Wang Xintong, from Nanjing University in East China's Jiangsu province, is a winner this year.
He interviewed elderly alumni about vicissitudes faced by the university during World War II, when the campus was moved to Chongqing in the country's southwest, after Nanjing was invaded by Japanese troops.
"The physical remains of National Central University (the predecessor of today's Nanjing University) in Chongqing don't exist anymore," Wang says.
"But my interviews record the students' resilience back then amid the Japanese occupation."
For Xiong Jingming, a professor of folk history at the Chinese University of Hong Kong, who is also a judge on the awards panel, the recording of oral history is of much significance in today's China.
In 2013, Xiong found the annals of her county hometown in Southwest China's Yunnan province, written by her grandfather in 1925. She was surprised by it, because Xiong remembered her grandfather as a man with "a serious face who smoked opium".
"He was almost a negative entity for me. How could he have written something like this?"
If stories about previous generations are written, much more than ashes will be left behind after their deaths, Xiong says.
Chen Danqing, an artist and a guest at Sunday's ceremony, recalls that when he was young, the world outside his home interested him more than the details of his family tree. But he is glad that Chinese students today are looking to have such conversations with their parents.
A dialogue between generations is among the most natural forms of communication, he says.
Submissions for the coming year's project are now being received at five universities, including Nanjing University, Sun Yat-sen University and Communication University of China. The campuses will work as incubators for students' ideas and recordings of oral history.
Chinese internet company Tencent will soon add to the project via a regular display of the videos.