September 10 is Teacher's Day in China. It's a day for students across the nation to express gratitude to their teachers.
Countries around the world have their own ways of thanking their teachers. Here are just a few of them.
January: Thailand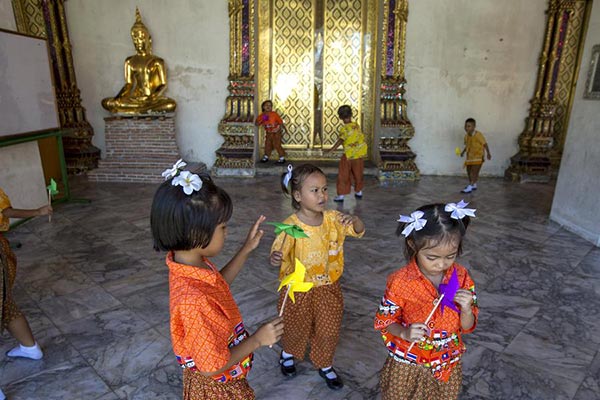 Students dressed in traditional attire play inside a temple in Bangkok, Thailand, August 14, 2015. [Photo/Agencies]
Thailand celebrates its teacher's day on January 16. On this day, classes are cancelled. Most schools will prepare days in advance for the event. Awards and flowers are often given to new and just-retired teachers.