A new energy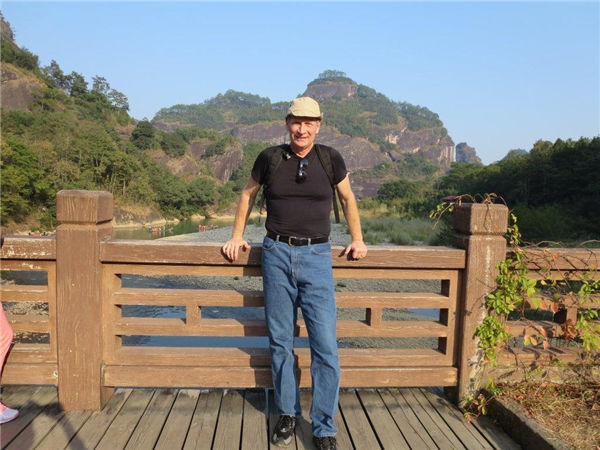 US expert Robert Galyen says visiting China has opened up his world. Provided to China Daily
A US citizen comes to East China to help with clean-environment initiatives, Liu Xiangrui reports.
Since his first visit to China in the late 1990s, Robert Galyen has returned on business from time to time, most often to Shanghai.
Now, the 60-year-old energy expert from the United States is experiencing life in a new way in Ningde, a small city in East China's Fujian province, where he has lived for the past three years.
Galyen holds a master's degree in chemistry and has worked in the energy sector for nearly four decades.
Since 2013, he has been the chief technical officer for Ningde-based Contemporary Amperex Technology and president of business development for Amperex Technology. The two firms specialize in clean technology for lithium-ion battery systems.
His job involves training Chinese employees, their customers and government officials with business and technical knowledge.
He also holds several titles in industry bodies.
"Many of the people working in this industry do not have prior experience because it's such a new business," Galyen says.
While his hectic schedule seems a contrast to the relatively slow pace of life in Ningde, Galyen says, he tries to appreciate the beauty of life there.
"Ningde is a small city, but we make the most of it," Galyen tells China Daily in the Ningxia Hui autonomous region, where he came for a vacation.