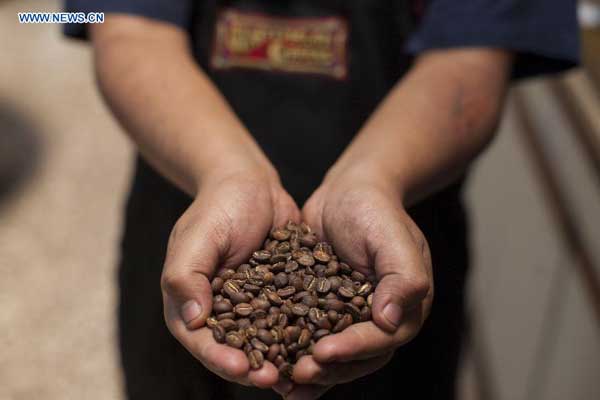 [Photo/Xinhua]
China's middle-class consumers are buying more coffee and alcohol than the national average and living "busier" and "more stressful" lives, according to a new survey.
According to the Core Economically Active Population Survey, 73.5 percent of China's middle class agreed that their lives are increasingly busy, compared with 62.1 percent of the national average.
A total of 59.5 percent of middle-class respondents agreed that "too many things in life make me feel very stressed," higher than the average of 56.7 percent.
The survey said that 63.5 percent of middle-class respondents agreed that they want to reach the "very top" in their careers, a distant lead over the average of 55.3 percent.
The survey, released on Wednesday, was conducted by market research company CTR, a joint venture between China International TV Corp. and UK-based market research company Kantar Group.
The survey defines China's middle class not by income alone but based on a model that uses 12 income-related variables and categorizes the Chinese population by education level, residency, durable goods consumption and commercial service consumption.
The survey found that consumption of instant coffee and energy drinks by the middle class is 50 percent higher than the national average, while their consumption of ready-to-drink and non-instant coffee products is 100 percent higher than the average.