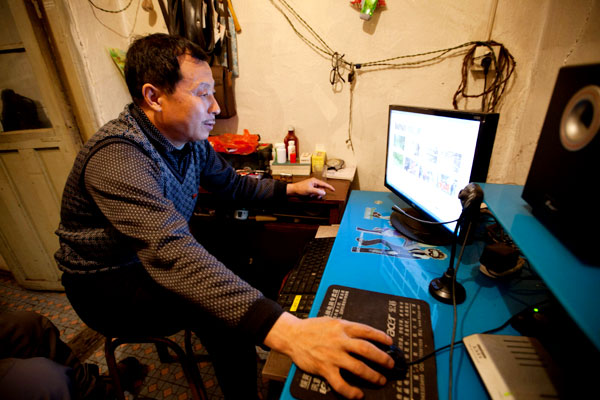 Liang Feng'en spends his spare time chatting online with friends from around the country.
Reporter's log
The frozen feet and burning legs were a small price to pay for a chance to join a Siberian tiger hunt in the mountains in Suiyang town in Heilongjiang province, near the Russian border.
We weren't hunting the big cats for sport but, rather, patrolling their habitat as rangers.
I joined a weeklong project organized by the World Wide Fund for Nature's China branch and the town's government to enhance public awareness about the endangered species and the environment.
Related: Don't bother about being modern
The Siberian tiger, giant panda and Asian elephant are WWF's flagship species in China. The organization hopes to use the charisma of these iconic animals to appeal for protection of the region's ecology.
Hundreds of Siberian tigers prowled Heilongjiang's virgin forests in the 1960s but have since become rare.
Related: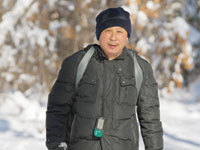 However, they're returning to the mountains of Heilongjiang and Jilin provinces from Russia's far east after a decade of reforestation.
About 10 volunteers were divided into three teams to patrol their main habitats. They monitor the environment and tiger activity in Jilin's Lanjia forest, and Heilongjiang's Dongfanghong and Suiyang forests.
I opted to trek through Suiyang, partly because I've heard of the fame of star ranger Liang Feng'en.
The WWF and the local government honored the 55-year-old as a model ranger because of his professionalism and dedication.
Liang used to be known as the region's best hunter. He's said to have never returned empty-handed.
Another reason I chose Suiyang is that it's an important migratory corridor between China and Russia's Primorsky Territory.
The local forestry administration established a tiger-protection zone last year and is applying to build a larger national conservation area.