That's not how Michael sees it. Returnees like him who have studied abroad for only one or two years are not only familiar with how management in a foreign operation thinks, but also have a handle on the domestic market and industries. Therefore, they are able to deal with a variety of circumstances well. "It won't be difficult for returnees to find a job in China as long as their expectations are not too high," Larry admits, citing their advantages lie in the soft skills cultivated by foreign education systems, including critical thinking, leadership and management methods, and communication skills.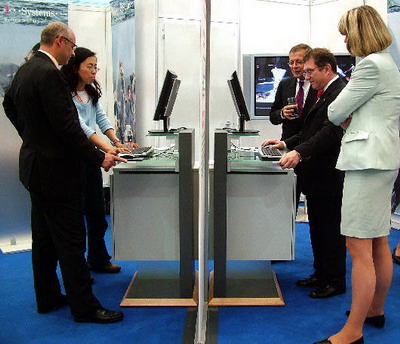 Foreign talent looking forward to making a difference in China.
The things that slow down a returnee's job hunt are not insurmountable. While at present the know-how in overseas talent searches is mostly clustered in large cities like Beijing, Shanghai, Shenzhen and Guangzhou, Larry believes that as medium-sized and small cities develop there will be more choices for those striking out to make their mark at home. Moreover, after a patient period of mutual adaptation, the invaluable nature of overseas talent will become clear to Chinese enterprises.
Overseas Talent Round Up Review
The utilization of overseas know-how isn't just a modern phenomenon. The Qing government, prior to 1872, sent the first group of students, 30 of them, to study in America. However, large numbers of Chinese students began to study abroad only after the advent of reform and opening-up in 1978.
The mainland experienced the first real surge of returnees after the reform and opening-up phase got underway with Deng Xiaoping's 1992 directives. The chief architect of China's reform and opening-up drive expressed his hope that all the students studying abroad would come back and serve the motherland. Subsequently, the Shanghai government issued Provisions on Encouraging Personnel Schooled Abroad to Work in Shanghai to lure their native sons home.
In 1994, the Chinese Academy of Sciences launched its "100 Talents" recruitment program targeting high-level human resources by offering a research subsidy of RMB 2 million to those academics hired. About 1,300 science professionals have already been inducted through the program. Then in 1998, the Ministry of Education answered with the Changjiang Scholars Program, hiring 1,300 professors for 100 institutions of higher learning. Nearly 90 percent of the recruits are returnees. Similar programs abound, such as the Overseas Brain Plan implemented by the Chinese Association for Science and Technology, Returning Chinese Student Entrepreneurs set up by the Central Committee of the Chinese Communist Youth League, and the Science and Technology Exchange Fair for Overseas Students held in Guangzhou. They all provide a platform for foreign talent and overseas Chinese students in search of mainland employment opportunities.
A set of guidelines was released by the central government in December 2008 to encourage local governments and various state departments to introduce high-caliber overseas Chinese and foreign talents. Meanwhile, the central government kicked off its own "1,000 recruits plan," aimed to employ, within a five to 10 year window, 1,000 leading scientists and creative minds into state innovation programs, laboratories in select fields, centrally-administered enterprises, state-owned commercial and financial institutions, and high-tech zones.
Luring foreign talents and Chinese students studying abroad is a strategy that has worked before for Chinese enterprises. Beijing set up the Zhongguancun Science and Technology Park where over 8,000 returnees established more than 2,000 hi-tech enterprises. Shanghai undertook an initiative named Attracting Ten Thousand Overseas Students that enticed double that number back to set up around 4,000 businesses. Jiangsu has also launched its own version of a human capital round up, aiming to introduce over 10,000 pivotal players into their job market.