Ashes of Time Redux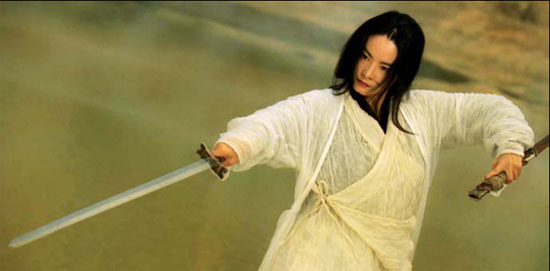 Chinese actress Brigitte Lin plays in the film Ashes of Time Redux. Provided to China Daily
Chinese director Wong Kar Wai takes the martial arts period genre to a new height with this visual feast set in a vast desert where lone warriors and forsaken women roam while being perpetually trapped in devastating memories.
Ashes of Time Redux is loosely based on four characters from wuxia novel The Legend of the Condor Heroes by Louis Cha Leung-yung (Jin Yong).
The ever shifting desert landscape and the abstract - almost impressionistic - action sequences, shot by Christopher Doyle, convey deeply troubled and roaring emotions. The ensemble cast features some of the most admired Chinese actors including Maggie Cheung, Brigitte Lin, Tony Leung and Leslie Cheung.
This 2008 version, also by Wong, is a revision of his 1994 original. The show is part of the series Goddess: Chinese Women on Screen (Nov 9-Dec 8) at Asia Society.
Date: Dec 7
Venue: Asia Society, 725 Park Avenue (at East 70 Street), New York
Website: asiasociety.org/new-york/events/ashes-time-redux-film-screening