Walker feted as mainland's first Master of Wine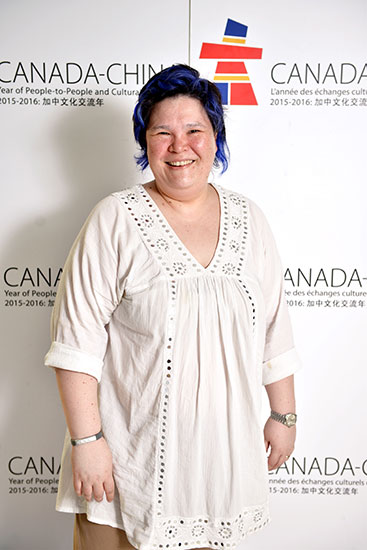 Fongyee Walker, a wine educator, presenter and consultant.[Photo provided to China Daily]
The country's wine industry and media gathered in Beijing last week to celebrate with Fongyee Walker, who has become the Chinese mainland's first Master of Wine resident. Walker is co-founder and managing director of Dragon Phoenix Wine Consulting.
The Master of Wine qualification is set and assessed by the UK-based Institute of Masters of Wine, established in 1955. Candidates must pass rigorous theory and practical tastings examinations as well as do a research paper.
While studying for the certification, Walker has worked across China as a high-profile wine educator, presenter and consultant. She spearheads teaching for the Wine & Spirit Education Trust, especially the WSET's flagship diploma qualification, and is a well-known Mandarin-speaking opinion leader in the Chinese wine scene.
She also serves as a guest international judge for such shows as the Royal Melbourne Wine Show, AWOCA (Wines of Chile) and the Old Mutual Trophy South Africa, the institute notes on its website, adding: "She was a significant contributor to the award-winning documentary film Red Obsession and has appeared as a commentator on Chinese wine on CNN. She has written columns for Decanter magazine and The World of Fine Wine, and she reviews wines for RVF China and Wine in China.
On Sept 5, Walker passed all the requirements for the Master of Wine.
For the final stage of her studies, Walker wrote her research paper on vine burial and sustainability in Chinese viticulture in the Ningxia Hui autonomous region and Hebei province. Vineyards in northern and western China must bury their grapevines in winter to protect them from freezing temperatures. The vines are carefully dug up again each spring.
Walker serves as wine consultant to Air New Zealand and is co-chair of Shanghai's Wine 100 competition. She also chooses the wines for China's first subscription-based wine club service, Signature Wine.
"I am so honored to be the first MW resident in China," Walker said at the announcement ceremony at Beijing's TRB-Copper restaurant.
"I hope to take every opportunity to share my knowledge with others. Together we can improve and drive forward the development of Chinese wine and the Chinese wine market."
The Master of Wine qualification is offered only by the Institute of Masters of Wine.
To be eligible, the institute says, candidates must have been admitted as Master of Wine students and must complete three stages.
The first-stage assessment exams as well as attendance at seminars in Europe, the United States or Australia allow continuation to the second-stage exams (five theory exams and three tasting exams).
Candidates who have passed these examinations may then proceed to complete a research paper relating to the world of wine. Candidates who successfully complete this third stage may then be admitted as members of the Institute of Masters of Wine. There are currently 354 Masters of Wine in the world, in 28 countries and regions.
Walker lived in Hong Kong and Vancouver as a child. She began to study wine while reading classical Chinese at Cambridge, and became captain of the University Blind Wine Tasting Team, leading them to victory in 2004.
In 2007, she moved to Beijing, and founded the Dragon Phoenix consultancy with Edward Ragg.
"I'm really lucky that I grew up on several continents and had a family who ate everything from chicken's feet to meatloaf," she told Wine-Searcher in a 2012 interview.
"I grew up having my palate excited. That's what living is about: exploring the world. I can't understand people who drink only one wine or eat the same food all the time."