Gansu province
Yak advantage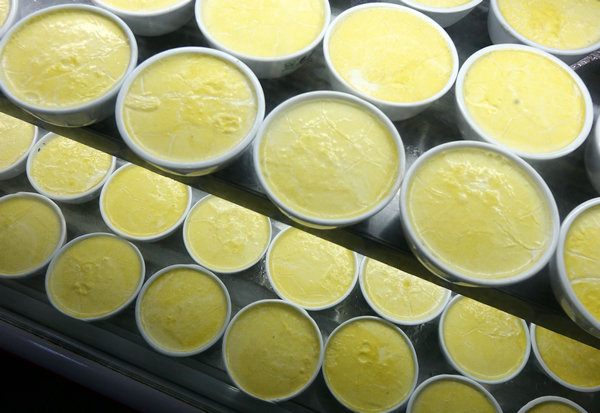 [Photo provided to China Daily]
The 2016 Chinese Yak Dairy Industry Development Forum was held recently in Gannan Tibetan autonomous prefecture, Gansu province. More than 300 people in the industry, including high-ranking government officials, economists, and executives from leading companies, attended the forum to discuss how to make better use of China's yak resources. About 95 percent of yaks in the world are in China, and yak milk is believed to be more nutritional than cow milk, due to its rich content of unsaturated fatty acid and proteins, according to Liu Chengguo, an official of the State Council Leading Group Office of Poverty Alleviation and Development.
Beijing
Thrill of the grill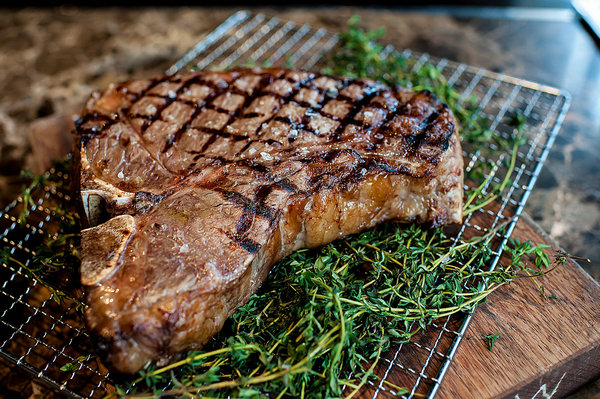 [Photo provided to China Daily]
Josper grills from Spain have become hot stuff in Beijing's top kitchens, and one fan is chef Aniello Turco at Mio. This summer he's put together a new Josper's Delight's menu, featuring quality steak, poultry and lamb chargrillled quickly at high temperatures so the flavors and juices are locked in. All selections to share are served family style with french fries, and Piccadilly tomato and arugula salad.
At Four Seasons Hotel Beijing, 48 Liangmaqiao Road, Chaoyang district. 010-5695-8522.
Rio De Janeiro
Hot kitchen scene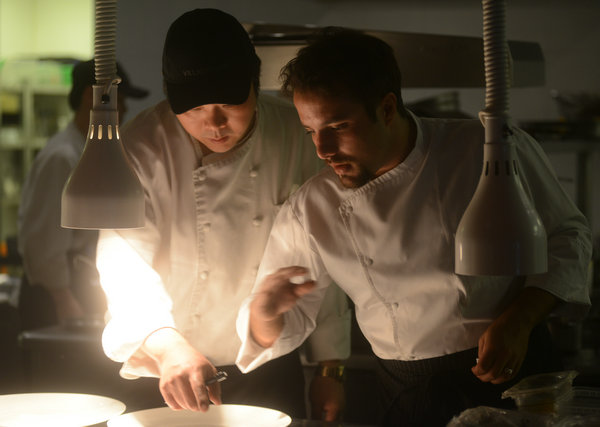 [Photo provided to China Daily]
One of the busiest people in Brazil's capital this week was Elia Schramm (right in photo), the celebrity chef who is running kitchens and service in the Olympic Club, the House of Switzerland, House of Canada and "lots of affiliates pop-up-events". His team has already been serving more than 2,000 people per day average in four different venues. The challenges aren't brand-new: He had similar duties in 2014 when Brazil hosted the World Cup. Schramm missed the Brazilian embassy's food festival in Beijing this year due to Olympic preparations, but he's been guest chef at that event twice before and would love to come back to China: "It's started to feel like a tradition."
BANGALORE, INDIA
Got roach milk?
"The milk crystals of the Pacific beetle cockroach are beautiful," begins one press report. "Slice open an embryonic roach under a microscope, and the crystals spill out in a shower of nutrient-dense glitter." The point of this weird exercise is that the milk of the only roach known to lactate (and bear live young instead of laying eggs) is three times as rich in nutrients as buffalo milk, long a favorite of food faddists. The research findings were published recently in the journal for the International Union of Crystallography. It takes a technician about half a day to harvest two or three roaches, according to another report, so don't look for this new elixir on store shelves anytime soon.