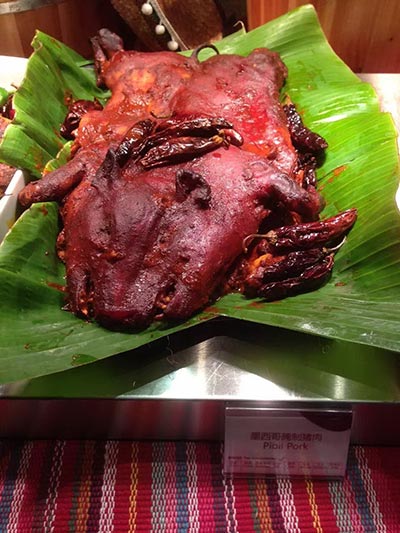 [Photo provided to China Daily]
Take a nice young pig, weave a little Yucatan kitchen magic, and you get cochinita pibil, pork shoulder marinated and braised in achiote paste, orange juice, and lime. It's one of the treats being enjoyed at the Mexican Food Festival hosted by the consulate general of Mexico and the Crown Plaza Guangzhou City Center through Nov 11. Chef Mari Carmen Saenz, a longtime ambassador of traditional Mexican food, loves to bring her native cuisine to events in Asia, Europe and Africa. The complete buffet is 238 yuan ($37) per person plus 15 percent service charge.
339 Huanshi East Road, Yuexiu district, Guangzhou. 020-2982-8725.
Related:
The Home-cozy with creative twist