Eat Beat
Shanghai
A gathering of stars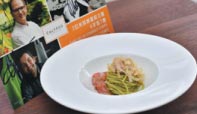 The open kitchen of Mediterranean restaurant Calypso has been unusually crowded this week. With the theme "six hands and seven stars", the gastronomic event has seen three Michelin-starred chefs running the kitchen and preparing some of their most signature dishes from Europe. Giancarlo Perbellini from Italy, owner of an eponymous restaurant in Verona, is perhaps best-known as an "artisan cook" and has conjured up a complete menu with his eyes on the unique Italian aesthetics of the dishes.
Through Saturday; 1218 Yan'an Zhong Lu. 021-2203-8889.
Beijing
Global food fair
North China's only international food trade fair, the World of Food Beijing, will once again be the big show in the capital from Nov 18 to 20. Slated to occupy a 25,000-square-meter trade floor, and a conference and activity area of 10,000 square meters, about 600 exhibitors from all over the world will showcase a diverse array of imported food, including dairy products, meat, seafood, frozen foods, confectionery and snacks, as well as organic food and catering services. Over 24,000 visitors are expected to attend the three-day event, organized by Koelnmesse and the China Chamber of Commerce of Foodstuffs and Native Produce. www.worldoffoodbeijing.com.
Hong Kong
Wine book debuts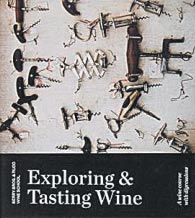 Berry Bros. & Rudd's Wine School has launched Exploring & Tasting Wine: A Wine Course with Digressions to bring the company's famous Introduction to Wine course into print for wine-lovers across Hong Kong. This 240-page book with stunning photos takes the reader on a journey: Starting with how to taste wine, it gradually introduces the key grape varieties and wine regions. Retail price HK$425 ($77).
Related:
The Home-cozy with creative twist