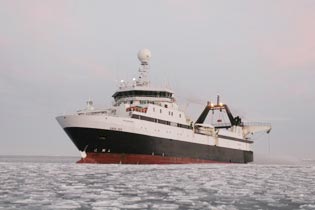 Aker BioMarine's harvesting vessel in the South Pole. Photo provided to China Daily
Andreas Thorud, the company's representative based in Shanghai, says they are ready to introduce their product, Superba TM krill oil, into the Chinese market. He hopes the government approval of the oil will help the company boost its influence in the Chinese market.
According to a scientist with Aker BioMarine, krill oil contains DHA, EPA and omega-3, which are beneficial to the health of brain and help prevent heart disease and bone joint problems.
Although it is small, Antarctic krill is the world's most abundant fishable species. Aker BioMarine has two harvesting vessels in the area, which harvest 50 percent of the total global krill catch.
Related:
6 foods that fight breast cancer