The good oil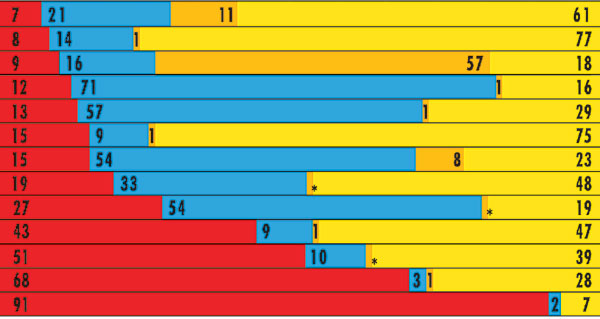 [Photo provided to Shanghai Star]
She especially praises canola oil, labeling it "one of the healthiest in the world". Canola has the most plant-based omega-3 fat and the least saturated fat – half that of olive oil. Canola oil is also rich in monounsaturated fat and free of trans fat. Monounsaturated fat can lower cholesterol levels in the body.
"Yellow light" oil includes sunflower oil, corn oil and soybean oil, which contains high omega-6 fat but low omega-3 fat. "They are good choices in the kitchen but I suggest people pay attention to consuming more omega-3 fat, which is a necessity of the human body."
"Red light" oil is the oil derived from animal fat, such as lard and hydrogenated vegetable oil, which are the least healthy because of the high saturated fat, bringing about the risk of blocking blood vessels.
Generally, it is recommended that an adult consume the healthy amount of oil, 25 grams to 30 grams, according to The Dietary Guidelines for Chinese Residents released by the Chinese Society of Nutrition.
Also, it is important to know the smoking point of oil. A smoke point is the temperature at which oil starts to smoke. It may also burn. The hotter the pot, the higher the oil's "smoke point" should be. Pay attention and do not exceed the oil's smoke point. Not only can burning oils release harmful toxins into your food, they can also introduce trans fats, throwing all potential health benefits of that cooking oil out of the saucepan.