Here are some famous dishes from past banquets.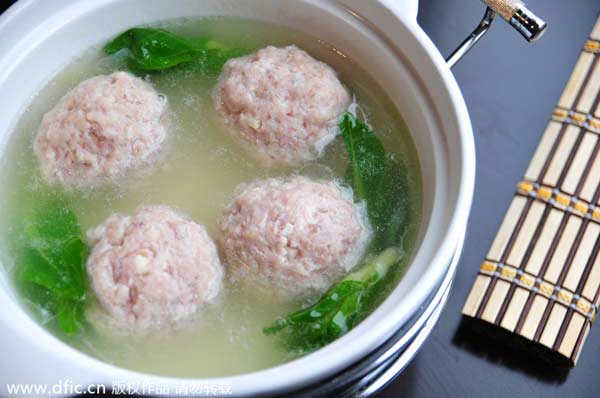 Lion's head [Photo/IC]
Lion's head
This was one of Premier Zhou En Lai's favorite state banquet dishes (Premier Zhou Enlai was the first Premier of China). Lion's head is a dish from the Huaiyang cuisine of eastern China. It is made of large pork meatballs stewed with vegetables. There are two varieties: a plain one and a cooked version with soy sauce.