Nurturing honest food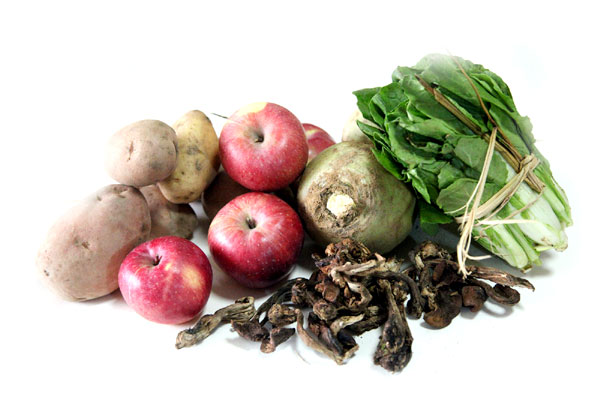 Beijing Country Fair, started in 2010 as an art project, has evolved to become a well-supported weekly market for CSA produce. [Photo by Fan Zhen / China Daily]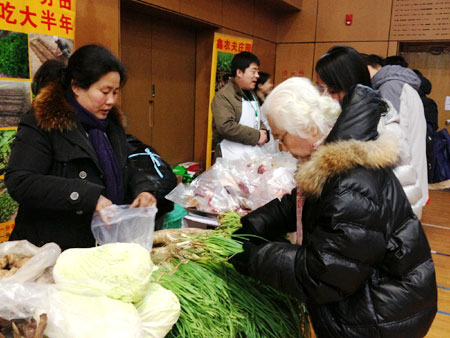 Beijing Country Fair, started in 2010 as an art project, has evolved to become a well-supported weekly market for CSA produce. [Photo by Fan Zhen / China Daily]
Organic, healthy and sustainable are the new keywords for a breed of socially conscious consumers and producers in the major cities of China. Han Bingbin reports on back-to-basics food networks.
China is getting richer, but with the wealth comes the accompanying problems of urbanization.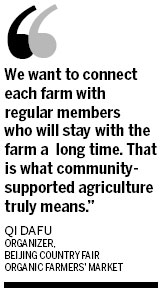 To many, it means grappling with pollution from too many cars and industrial emissions, the loss of agricultural land to city building and an increasing concern about the food they eat.
There is also a nostalgic appetite for the natural flavors from a more simple life in the past.
This nostalgia has fueled a demand for healthier organic food in China, and in the major cities like Beijing, Shanghai and Nanjing, alternative food networks and production chains have emerged in the form of farmland rental, farmers' markets and organic restaurants.
In the capital, one of the most influential networks to have emerged is the Beijing Country Fair, an organic farmers' market that is rapidly gaining recognition among the city's widening strata of middle classes, who are willing to pay more for safer, natural foods without chemical pesticides and additives.
Each week, the market gathers around 20 small- and medium-sized local family farms that sell homegrown produce ranging from rice, vegetables, chicken, eggs and meat. There are also a couple of families who make traditional, old-time snacks such as vegetarian buns and candied hawthorn strips.
First mooted by two foreign artists in 2010 as an art project observing the relationship between food and society, the market attracted mainly foreign expatriates in the beginning. Things started changing after the organizers opened an account on Sina Weibo, China's biggest micro-blogging site.
This became an information platform through which the organizers broadcast both the market venues and the produce available that particular week, but it also started to build an active online community that eagerly shares news and knowledge. At the moment, it has about 63,000 who are linked to its blog daily.
Its popularity is also directly related to the series of food safety scandals that have surfaced in the last few years, a concern that was also raised at the current parliamentary meetings in Beijing.
Amid the ugly images conjured by food safety scandals, the pictures of clean, fresh and uncontaminated vegetables and meat sources posted on the weibo gave promise that a healthy lifestyle was still within reach.
The Beijing Country Fair now helps its farmer-producers gross a total of about 100,000 yuan ($16,090) each time it meets. It is a modest figure, but for them, it is at least a positive move up a steep learning curve.
Both farmers and producers are learning the way forward to an organic production cycle is blocked by many hurdles, especially certification.
Much of their organic produce is not certified at the moment, opening them up to attacks by critics who are skeptical about their motives.